A tourism campaign
for Oxford University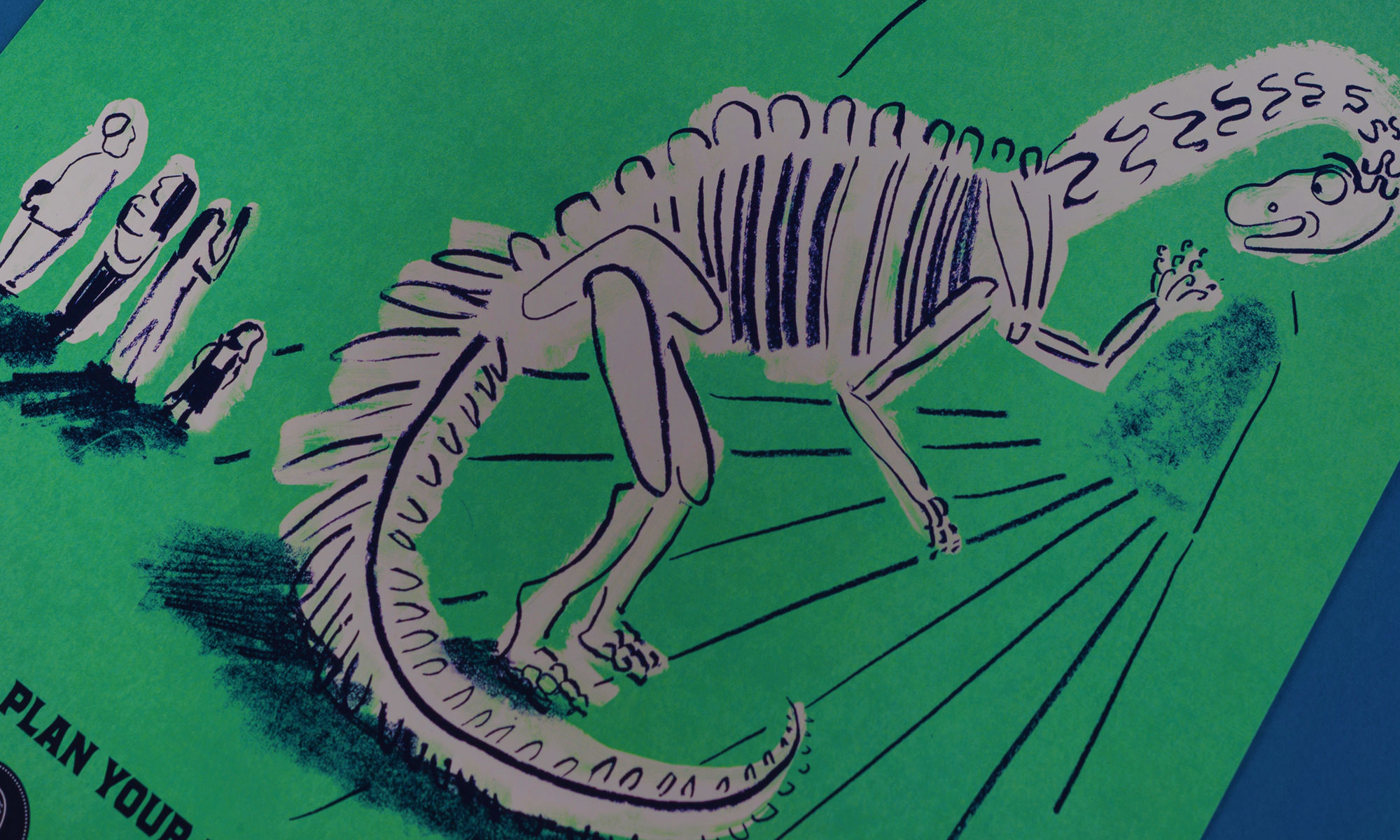 Never before had Oxford University's Gardens, Libraries and Museums joined forces to attract visitors.
Now attendance is up 12%.
the brief
It's unlikely that seven separate cultural organisations would summon the will power to agree on a shared creative approach to increasing visitor numbers. But that's exactly what Oxford University's Gardens, Libraries and Museums briefed Lovers to help achieve, via a new collective identity used for integrated marketing across outdoor, print and digital.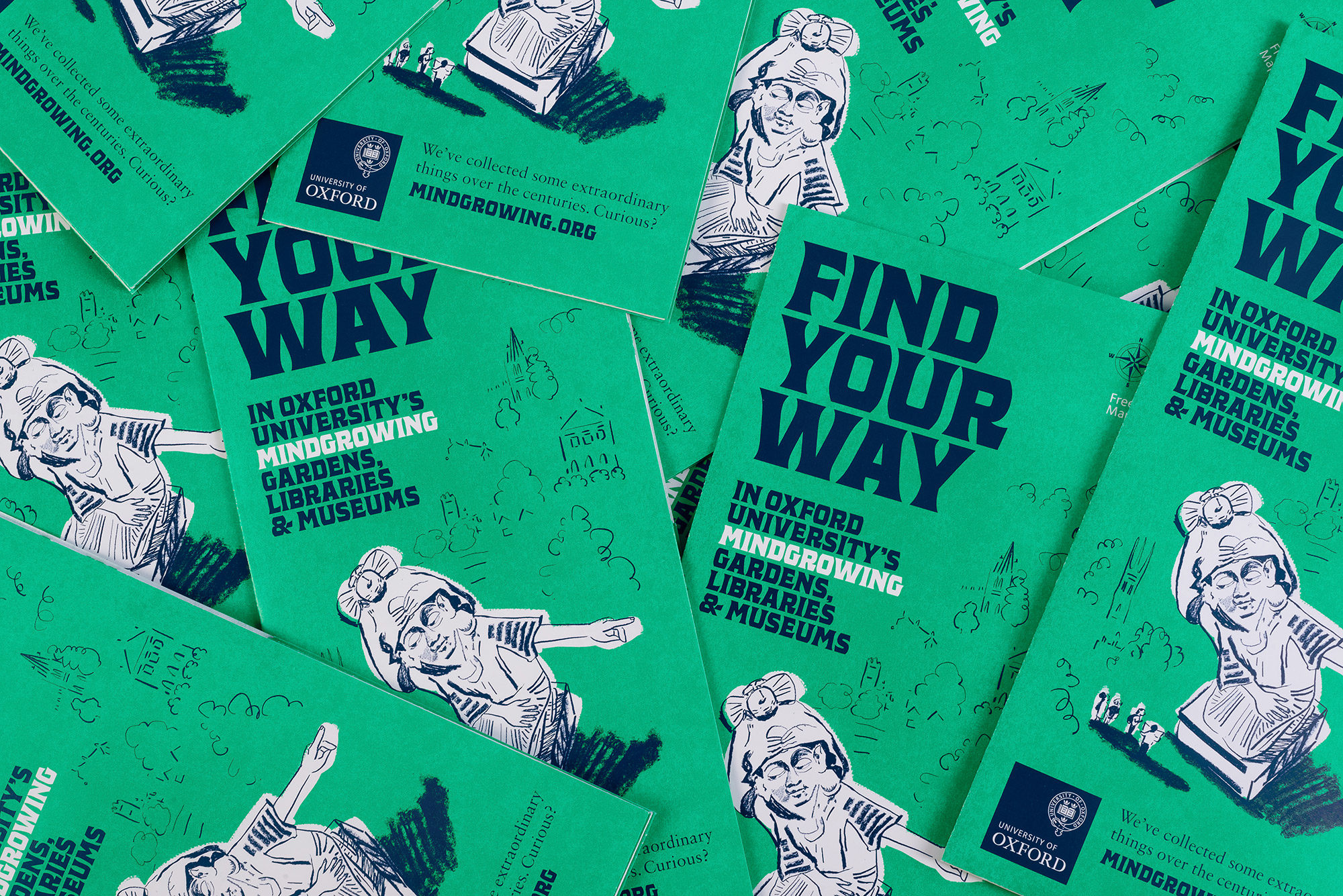 the ONE WORD HOOK
With such a long campaign title (Oxford University's Gardens, Libraries and Museums) we decided to focus audiences on a single word that could capture the overarching reason to visit. 'Mindgrowing' merged inspiration with surprise.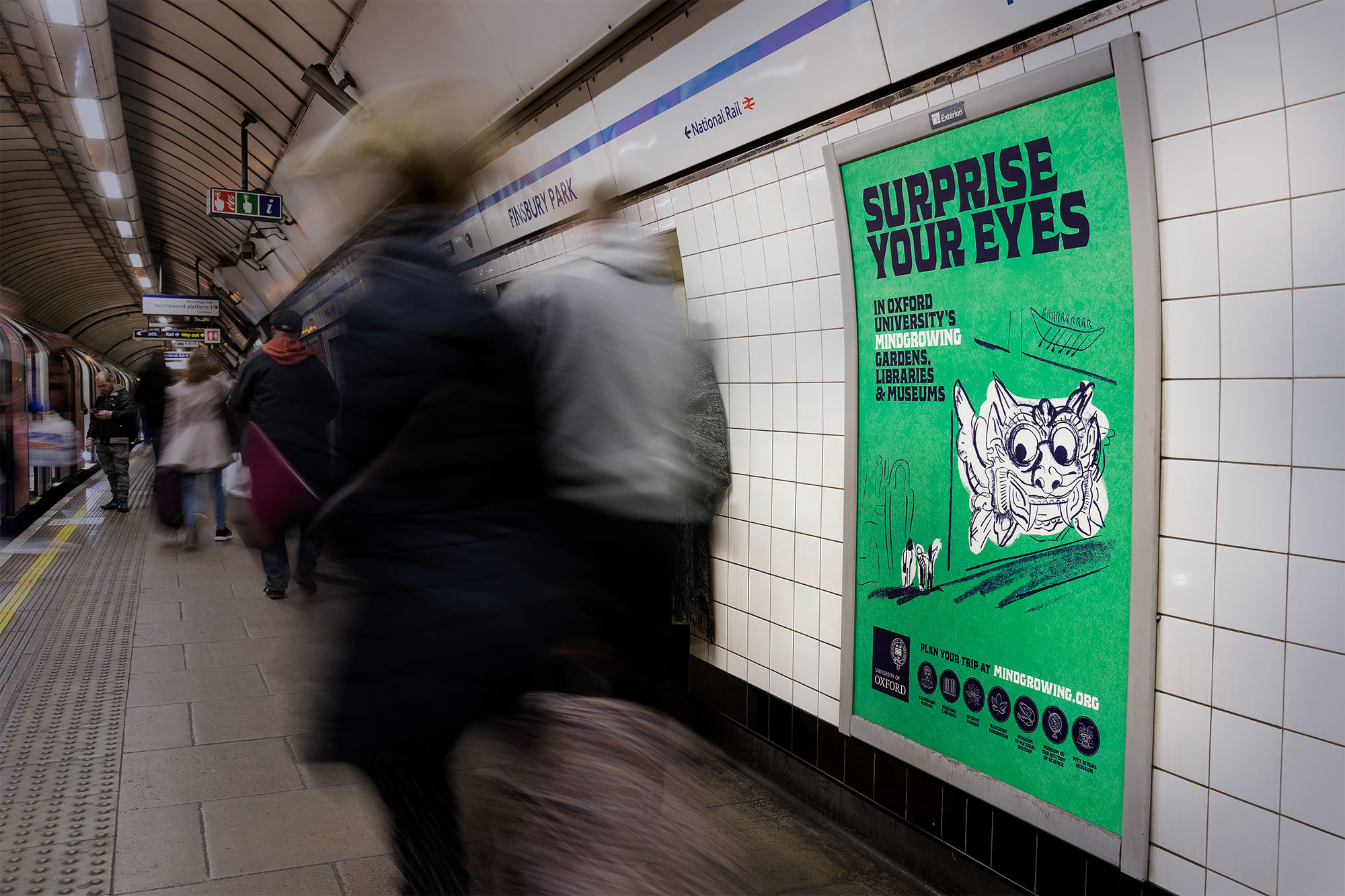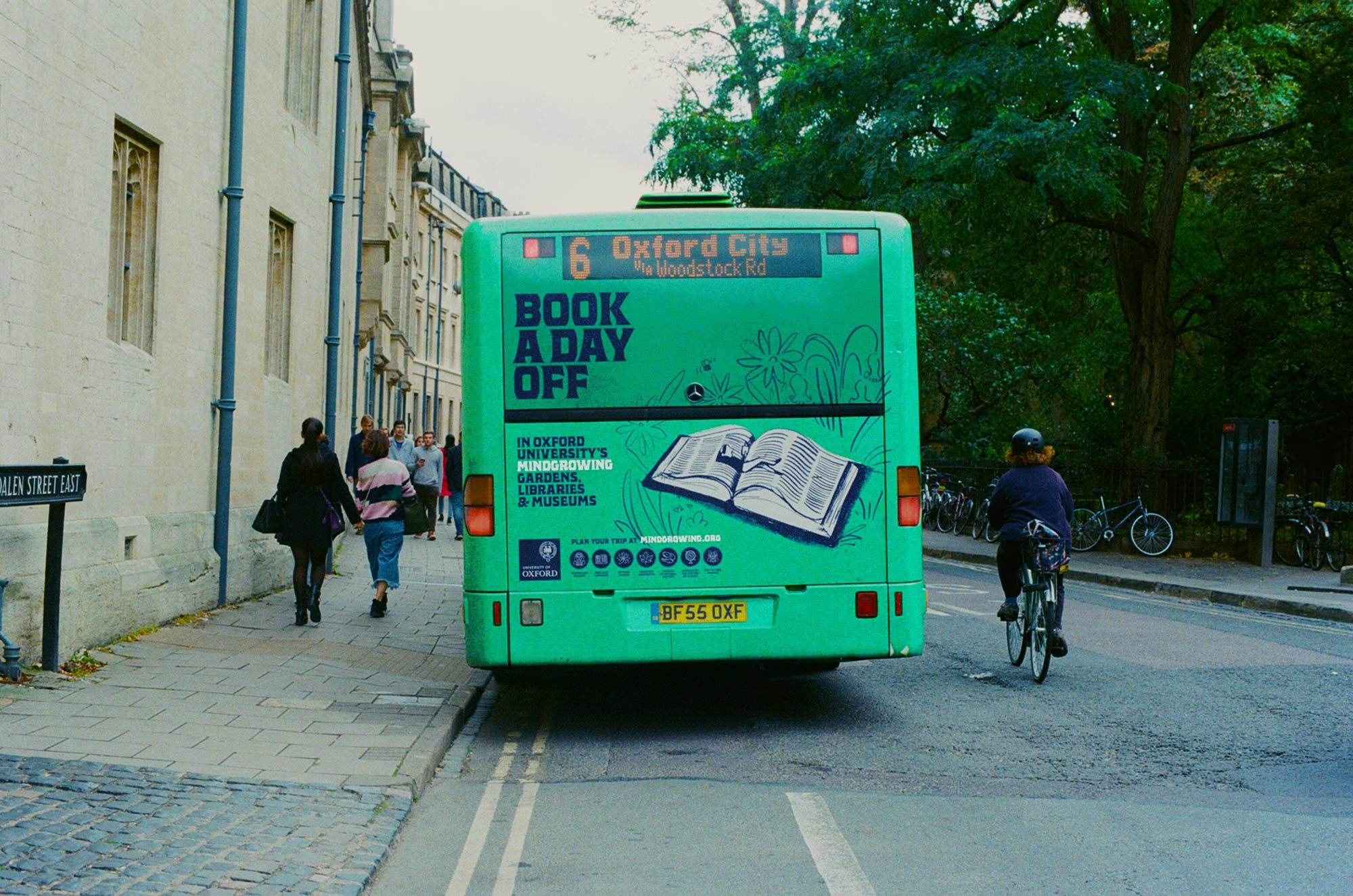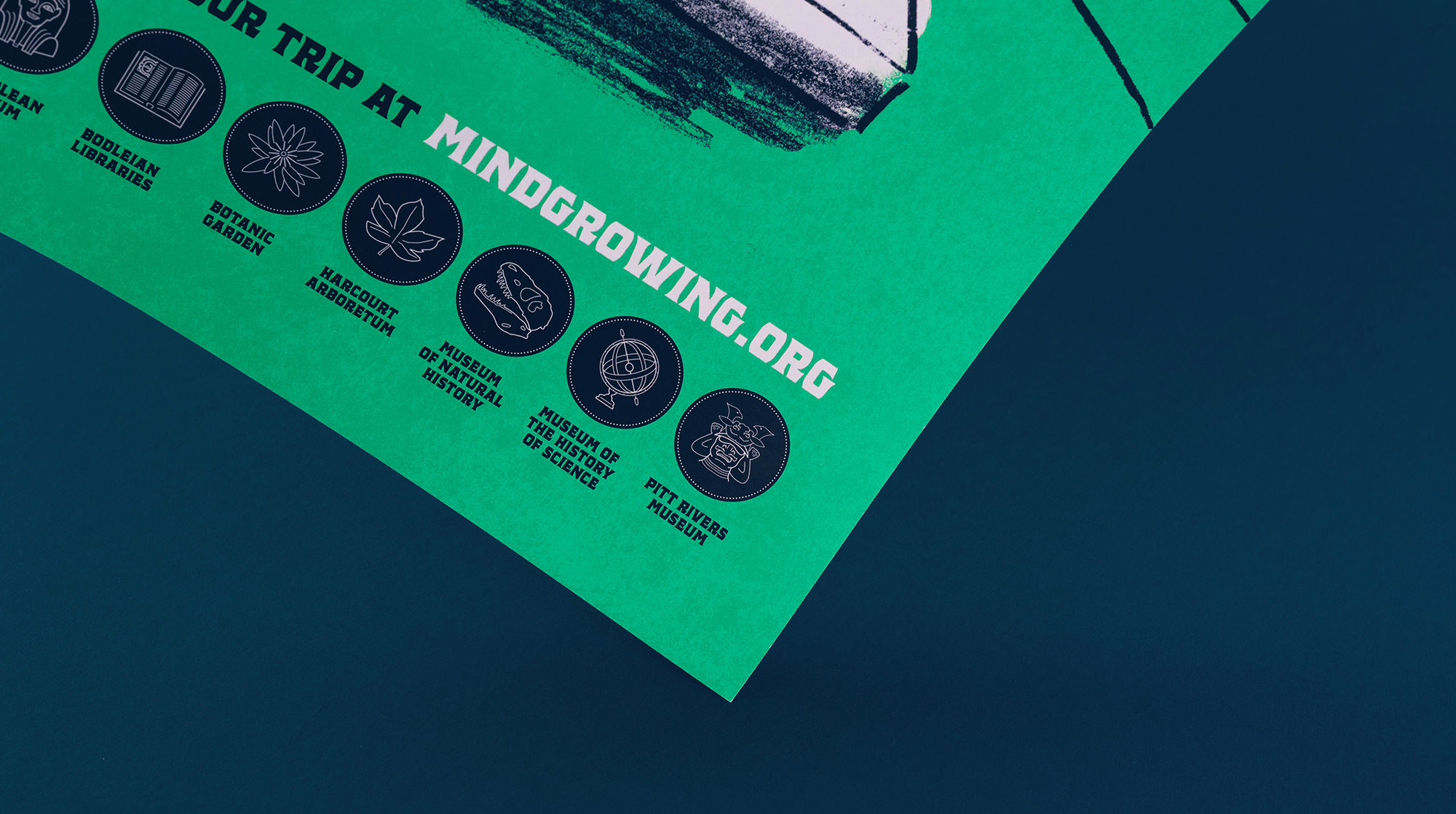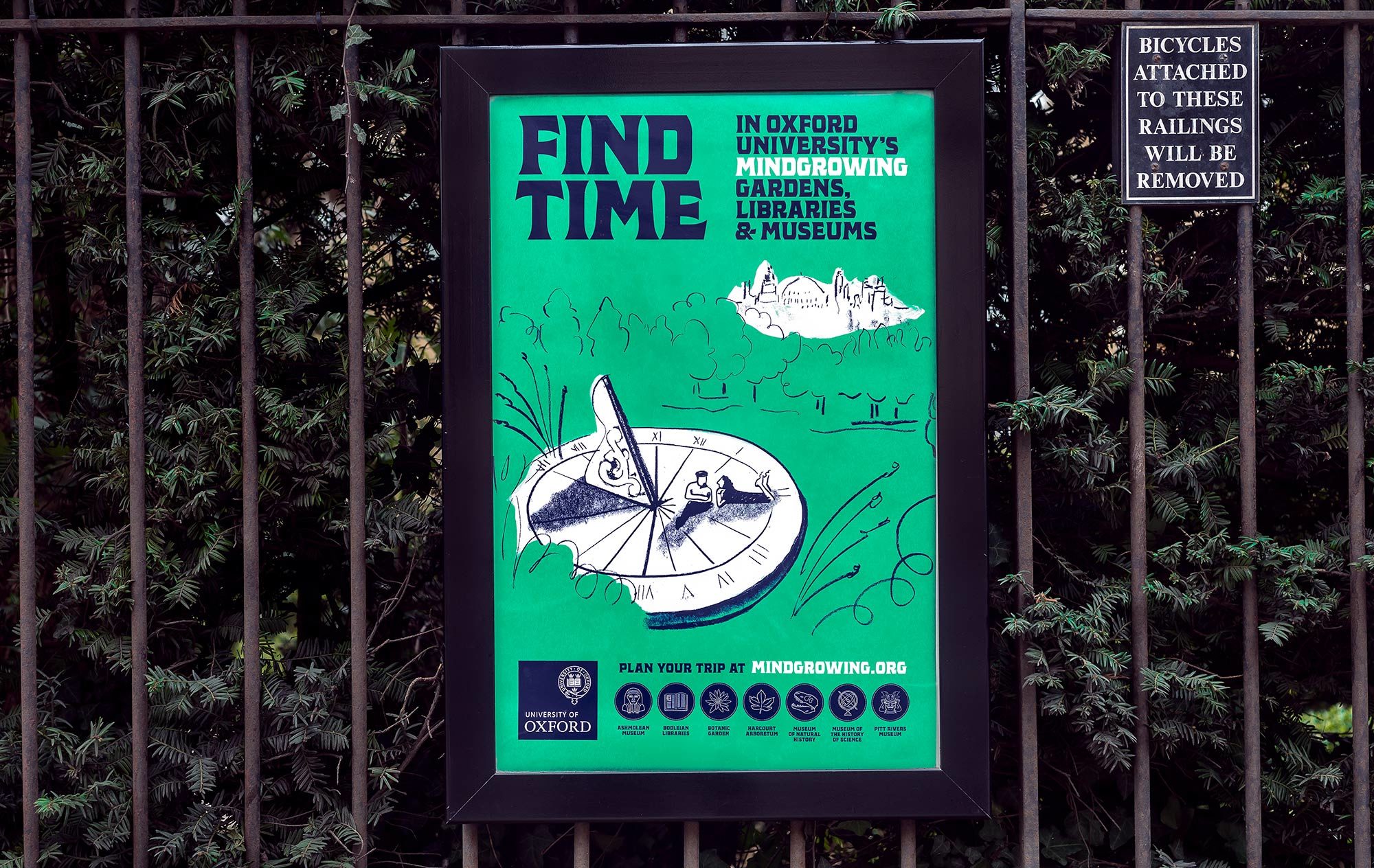 A SEAMLESS EXPERIENCE
Once successfully attracted to the city, visitors met with a fluid navigation experience across sites. Made recognisable by a distinctive colourway, campaign touch points empowered visitors to enjoy one joined-up journey.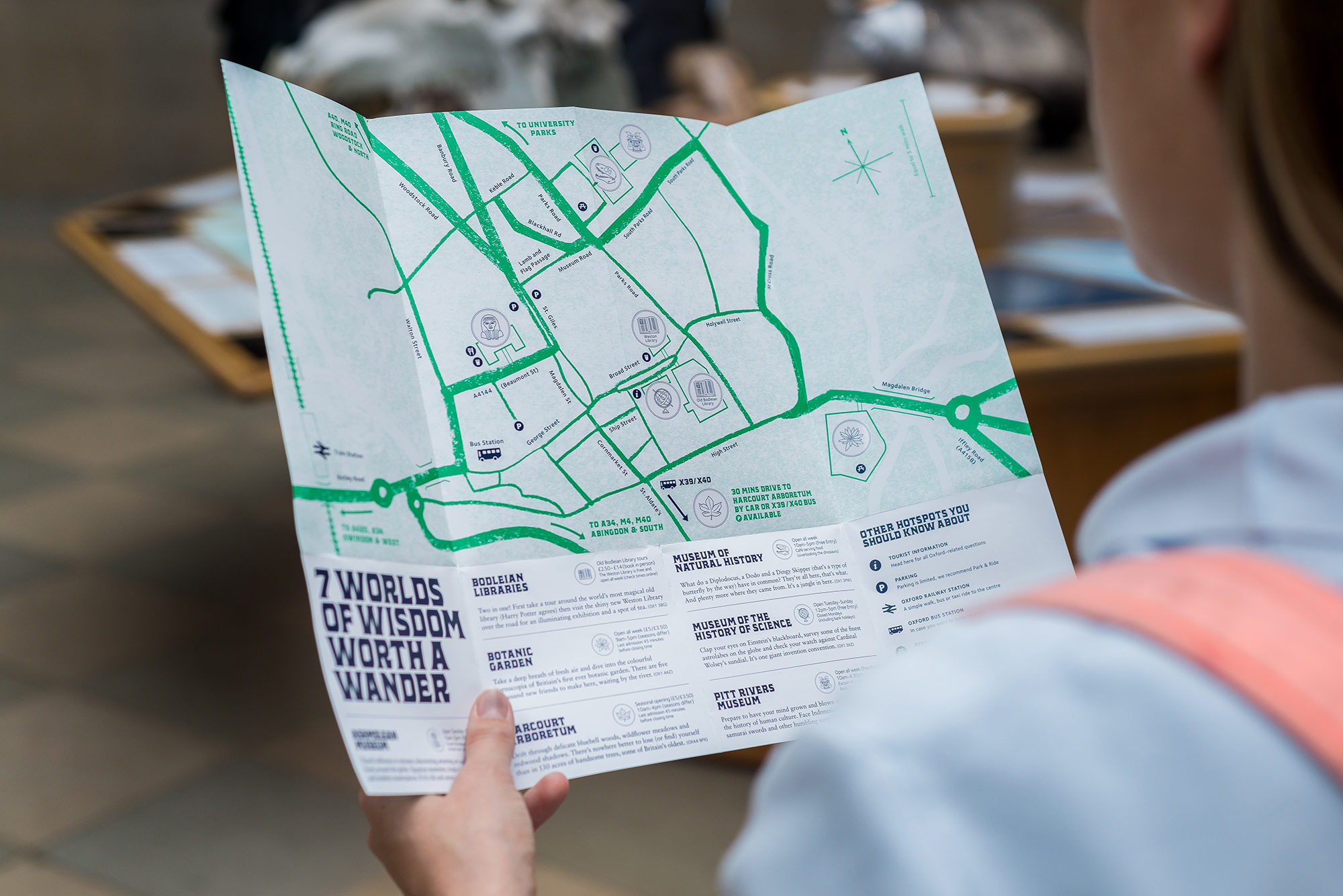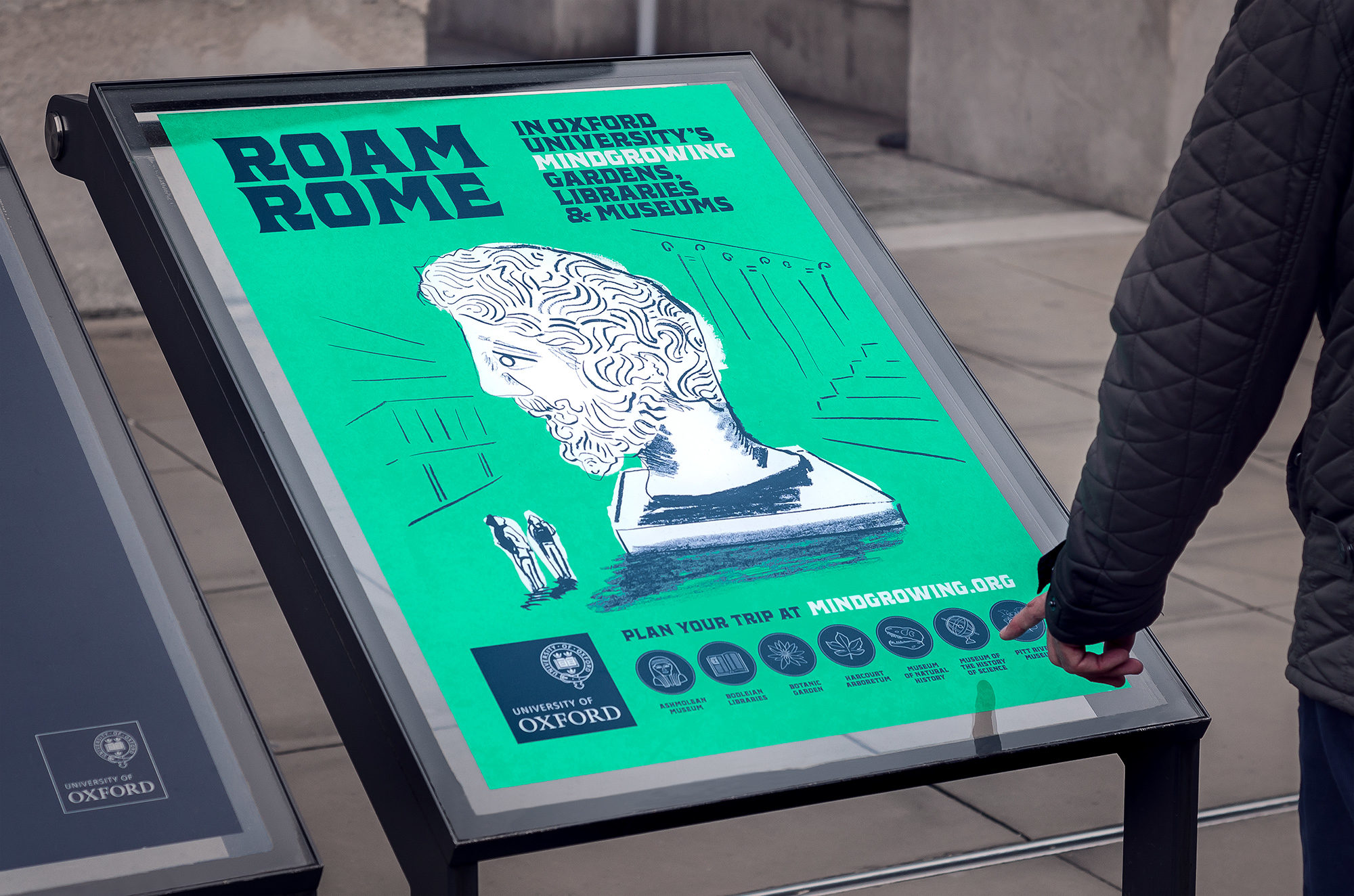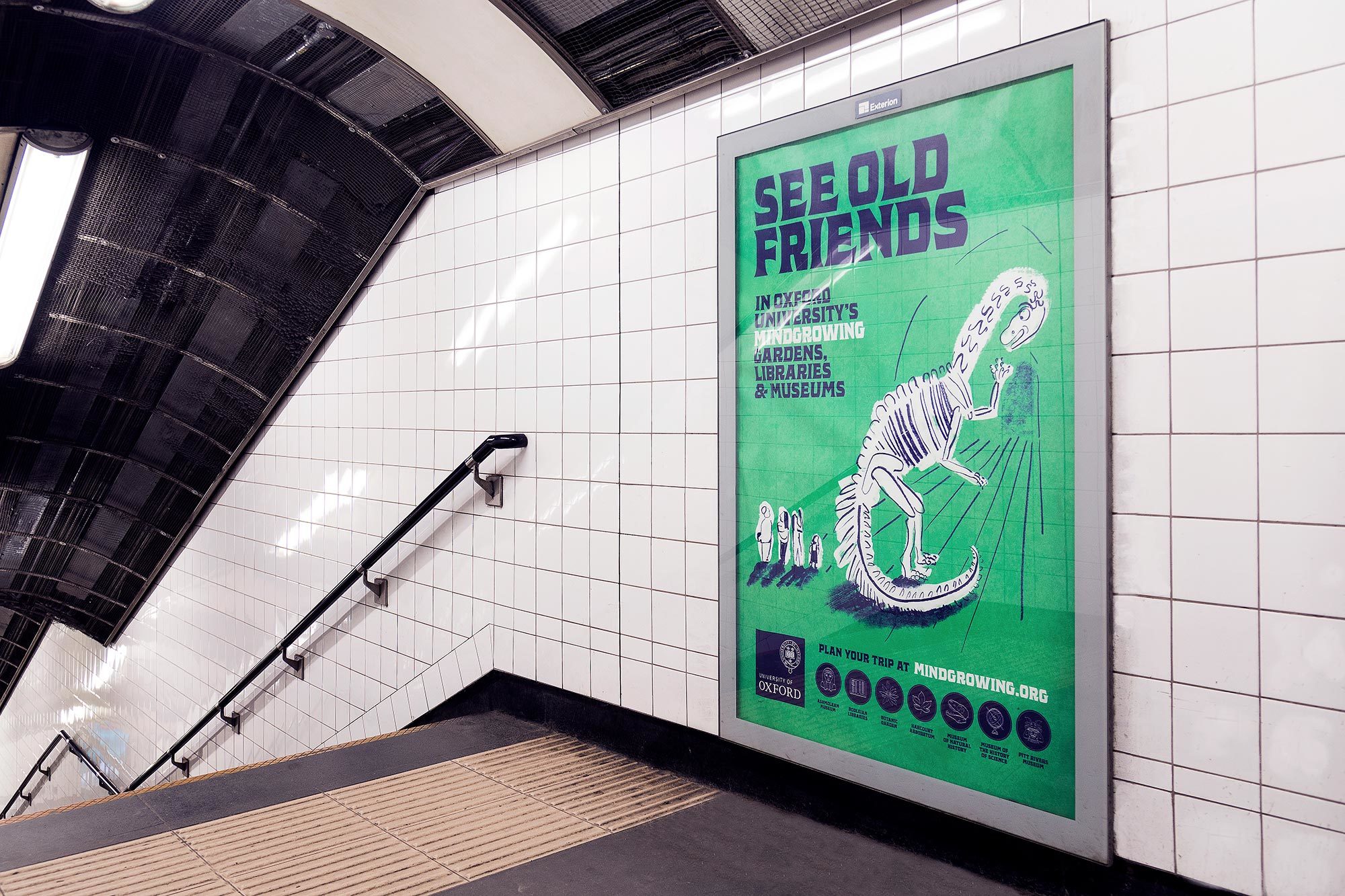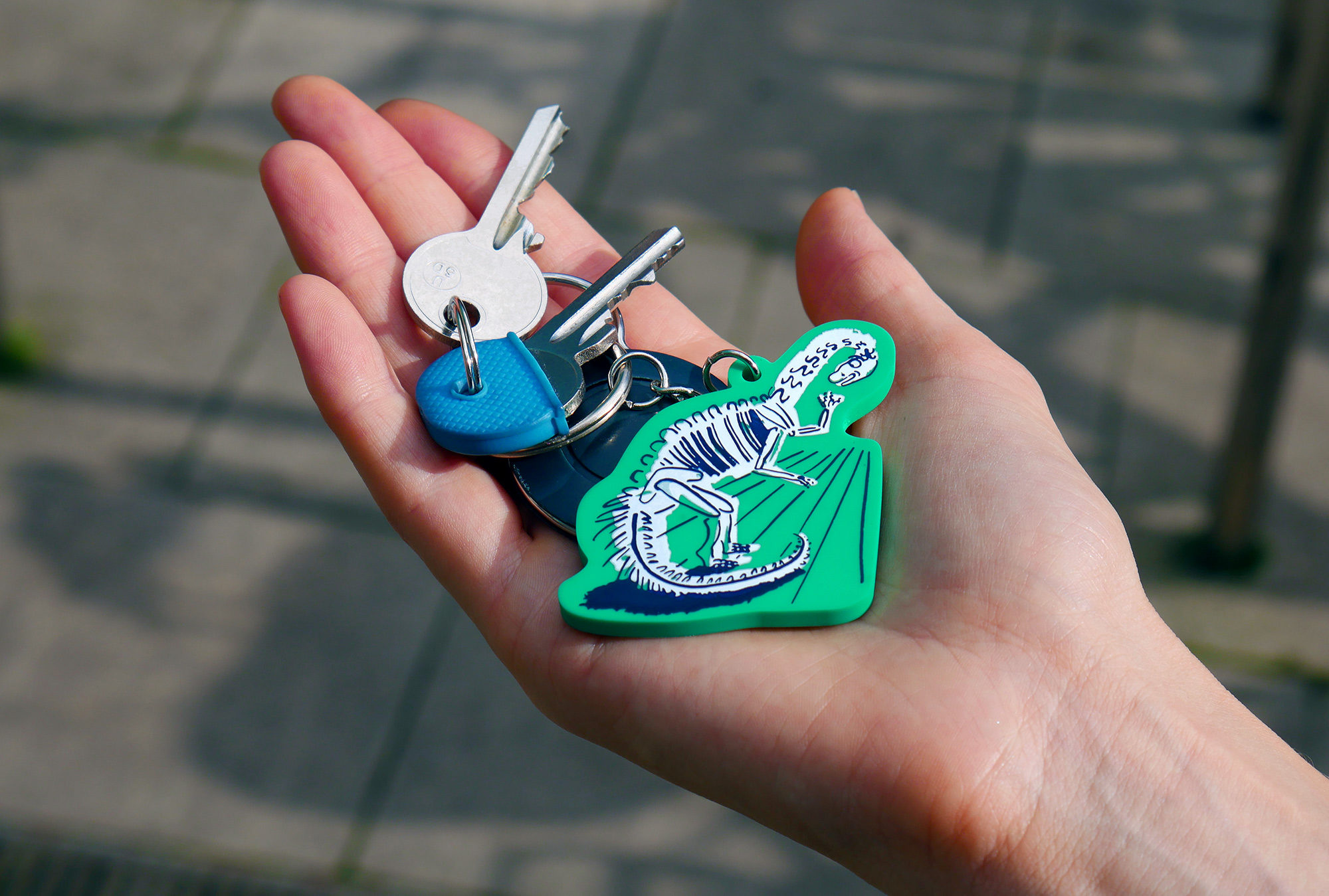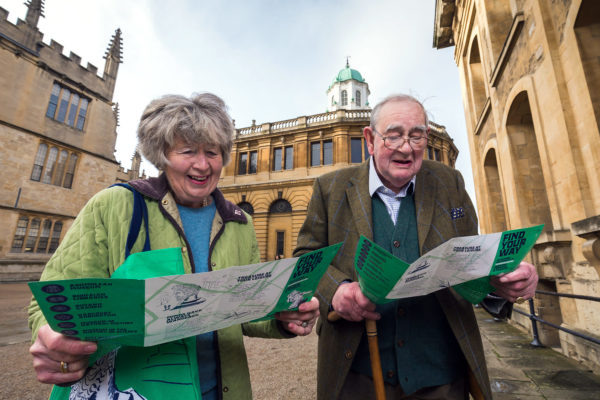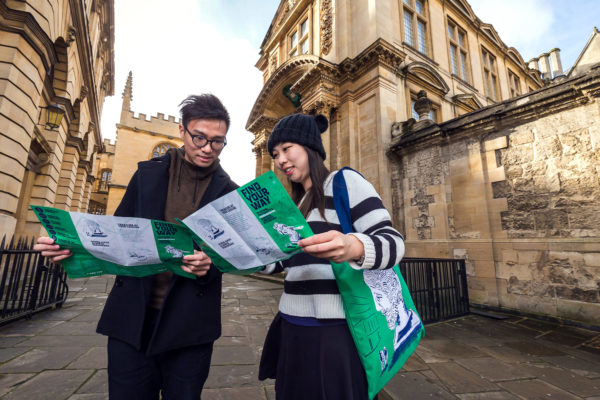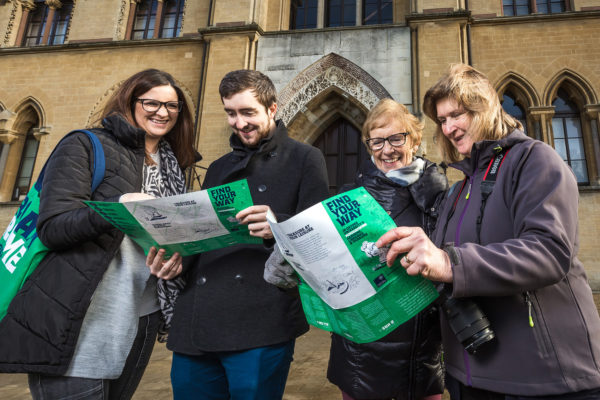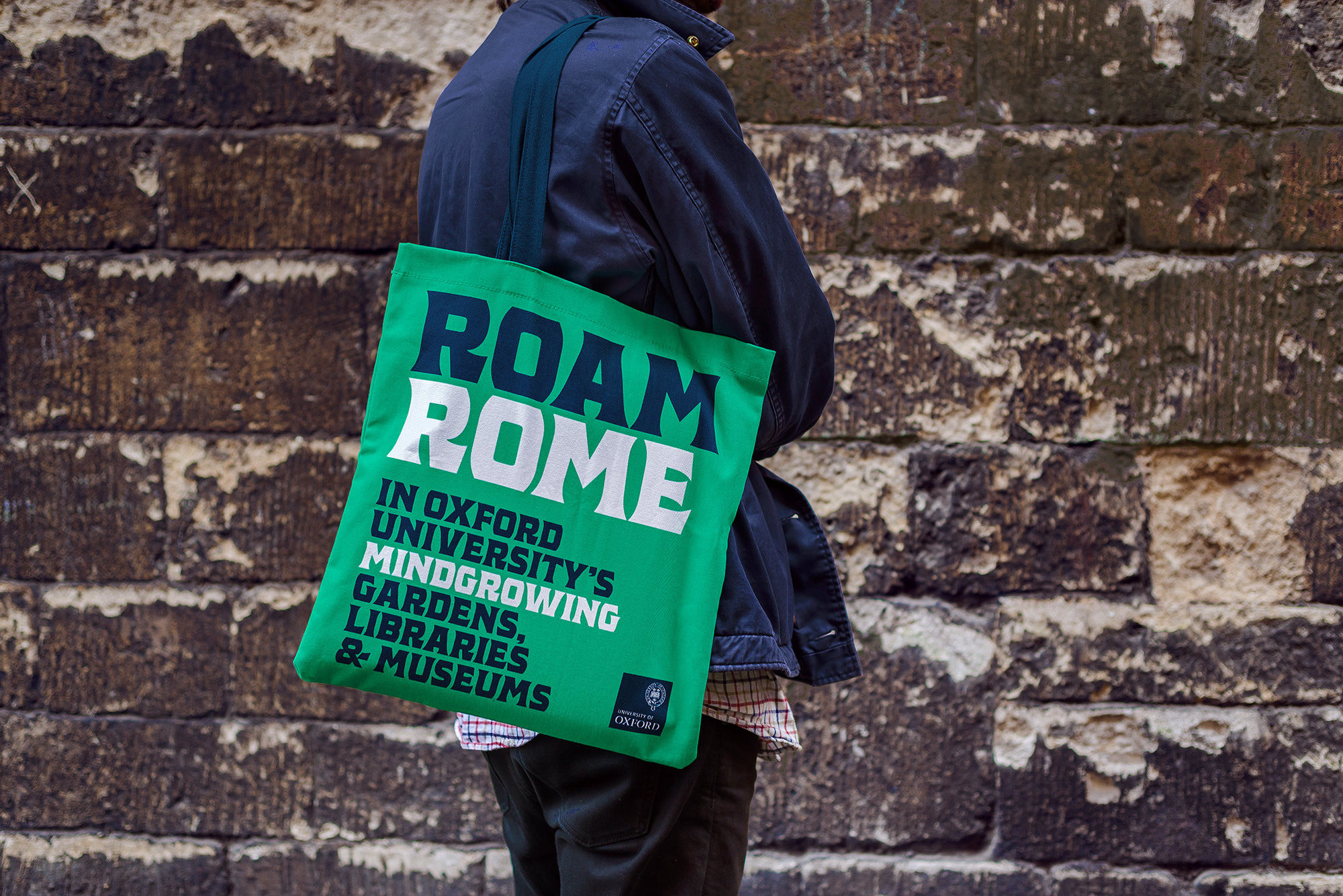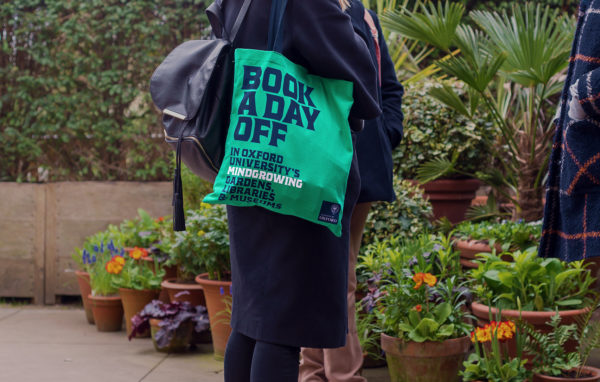 seasonal refreshment
As well as appealing to culture-seekers and day trippers, we extended the campaign toolkit to cater for families. Rather than produce one-way marketing leaflets, a set of wall-planners were designed to help families plot their favourite activities in advance.