Boosting awareness & sales
for America's weirdest snack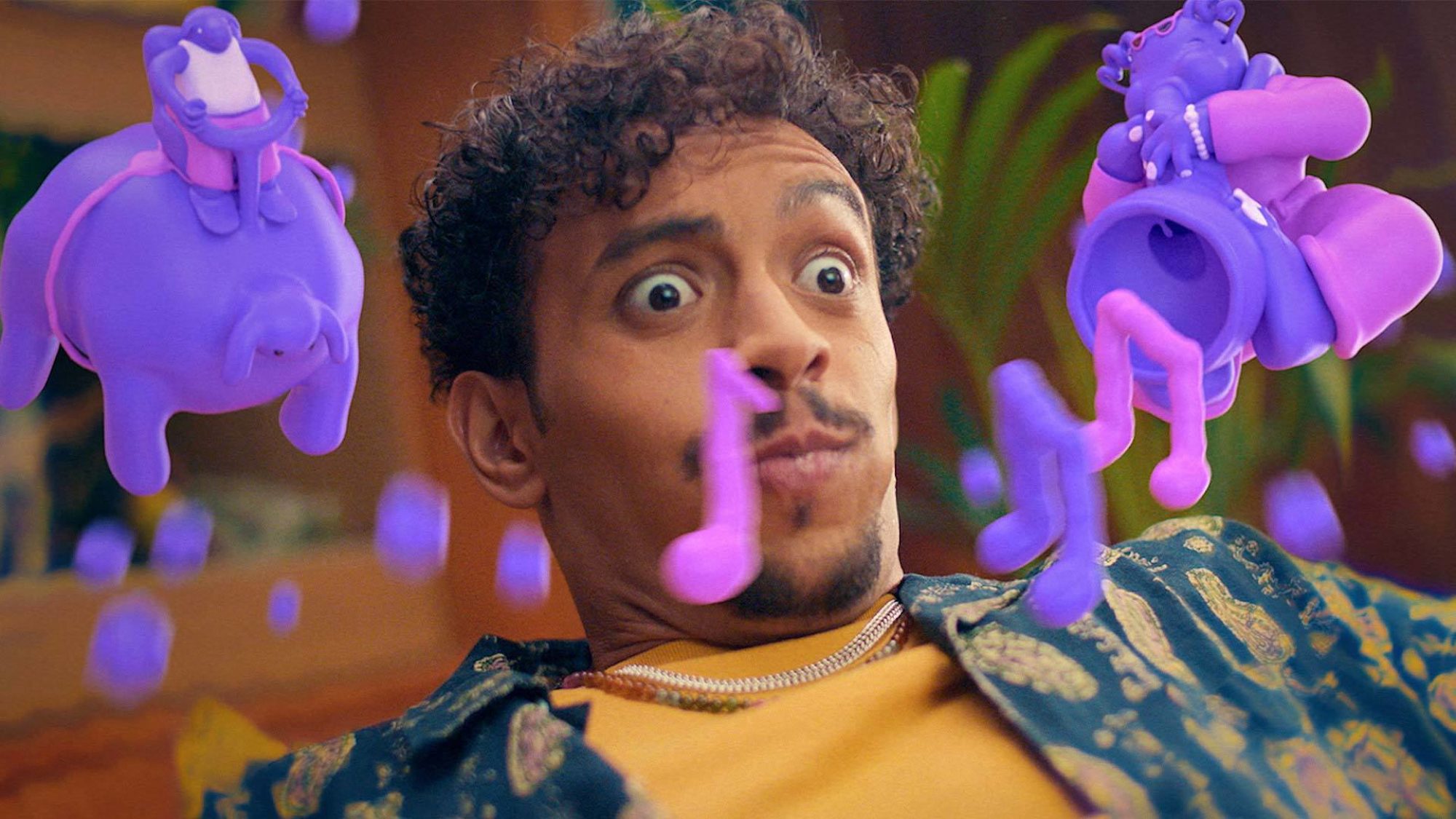 Have you tried mochi ice cream? Well lots of people haven't, right across the states. We created a national campaign for My/Mochi, daring America to sink its teeth into this squishy, melty alien food. Our invitation was deliciously simple: Melt Your Mouth's Mind.
THE BRIEF
My/Mochi asked Lovers to blast away its brand awareness issues with a 'go big' coast-to-coast campaign. Embracing the product's unique texture and mouthfeel (milky, melty, squishy) we leveraged My/Mochi's big personality to create a head-turning, mouthboggling campaign.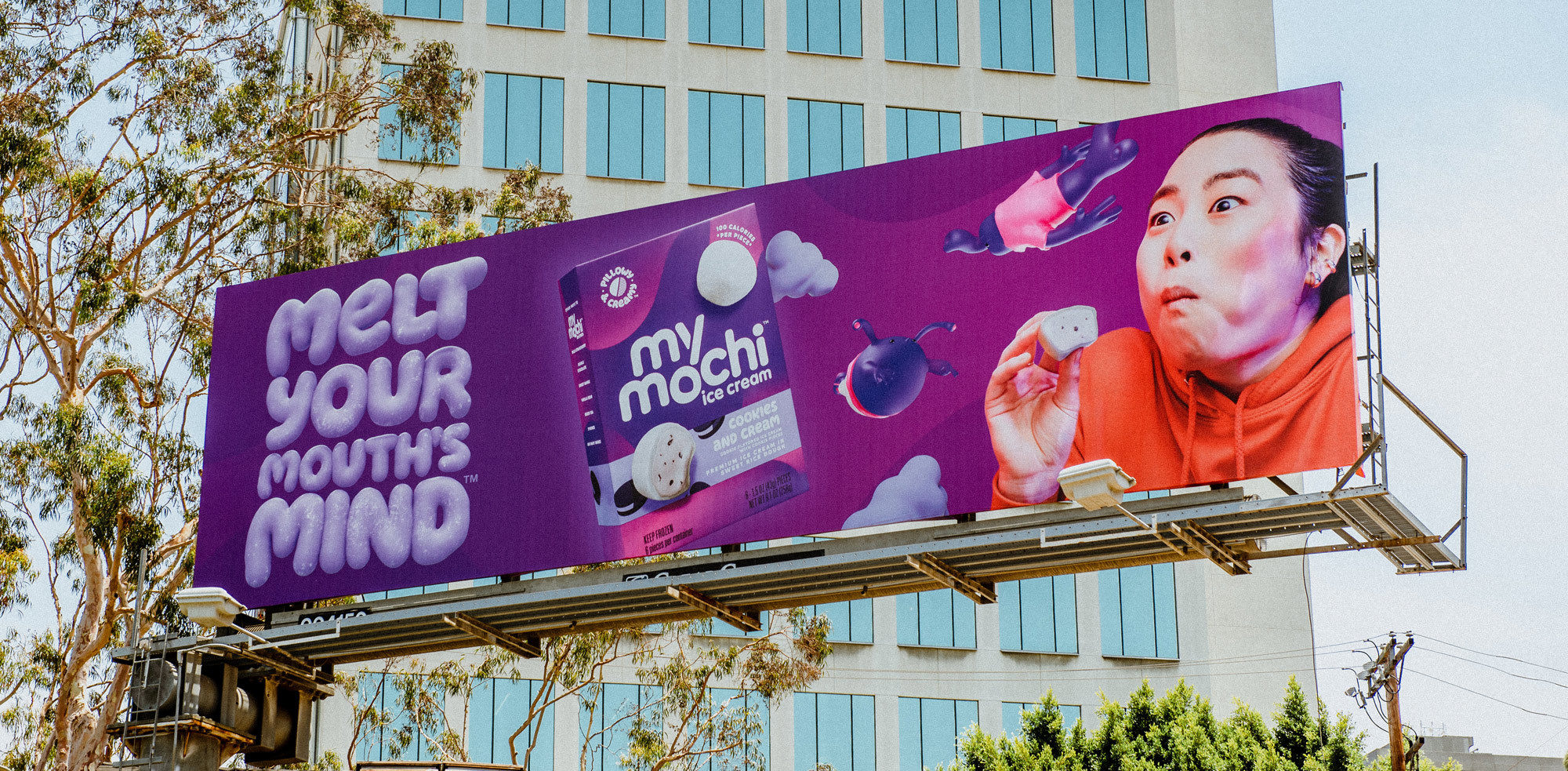 What happens
when we yum?
A MAGICAL MOUTHFEEL
My/Mochi isn't a shy brand. We leaned into the product's visceral experience, celebrating that 'Mmm face' My/Mochi makes you make. Three characters inhabit the campaign, each living their own My/Mochi moment, always purple, squishy and a little tricky to explain.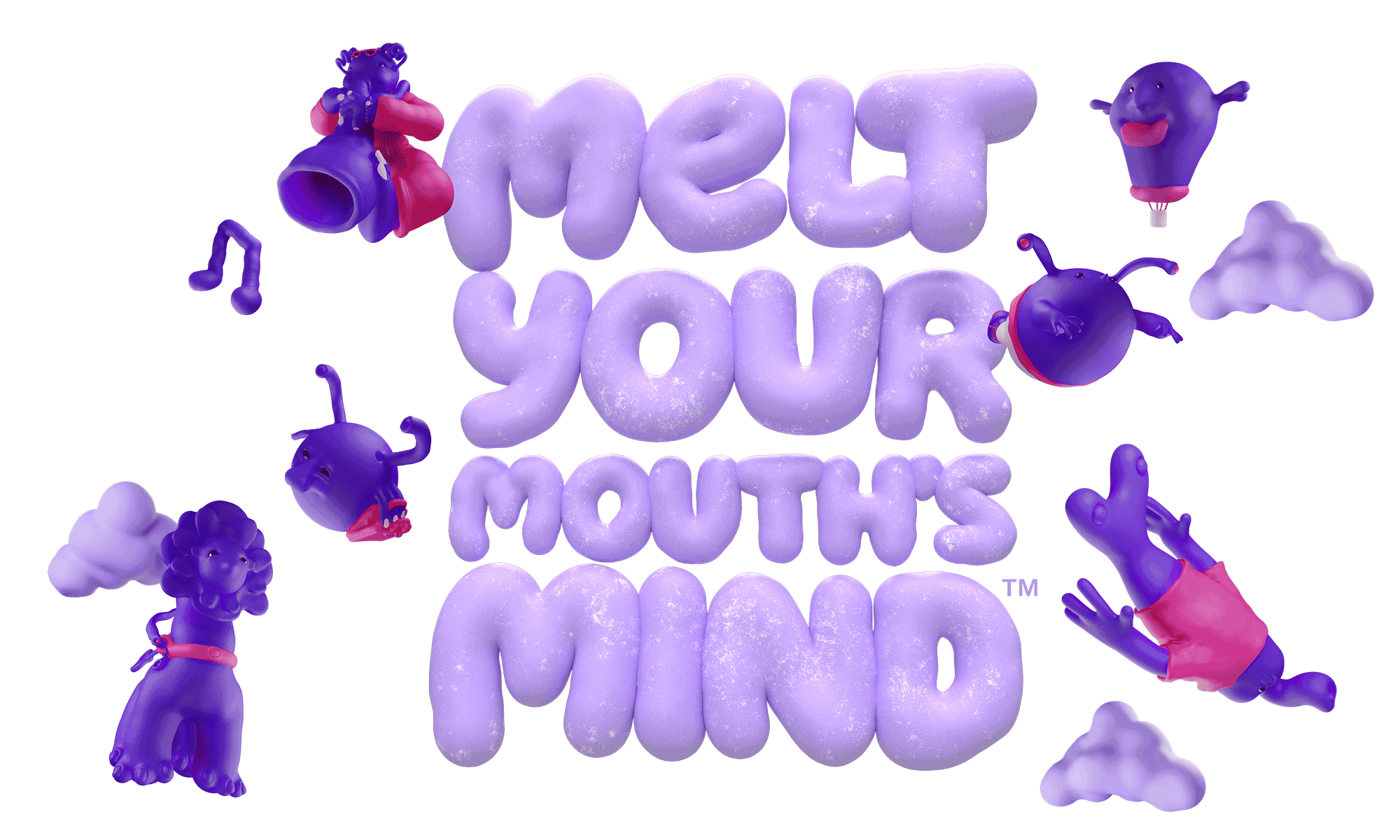 The Opposite
of Brainfreeze
making a promise
Is every snack worth going to the store for? Maybe not. This one is, so we had to reach out to snackers with a sufficiently extraordinary offer, motivating that mooch through the hot city to find My/Mochi. This 'reason to seek' sits at the heart of the campaign.
turning heads
We combined static assets with animation to grab a disproportionate amount of attention in big splashy outdoor sites across New York City, LA, Dallas, DC and other major US markets. The brand's iconic color palette kept the campaign feeling consistent and pack-proud.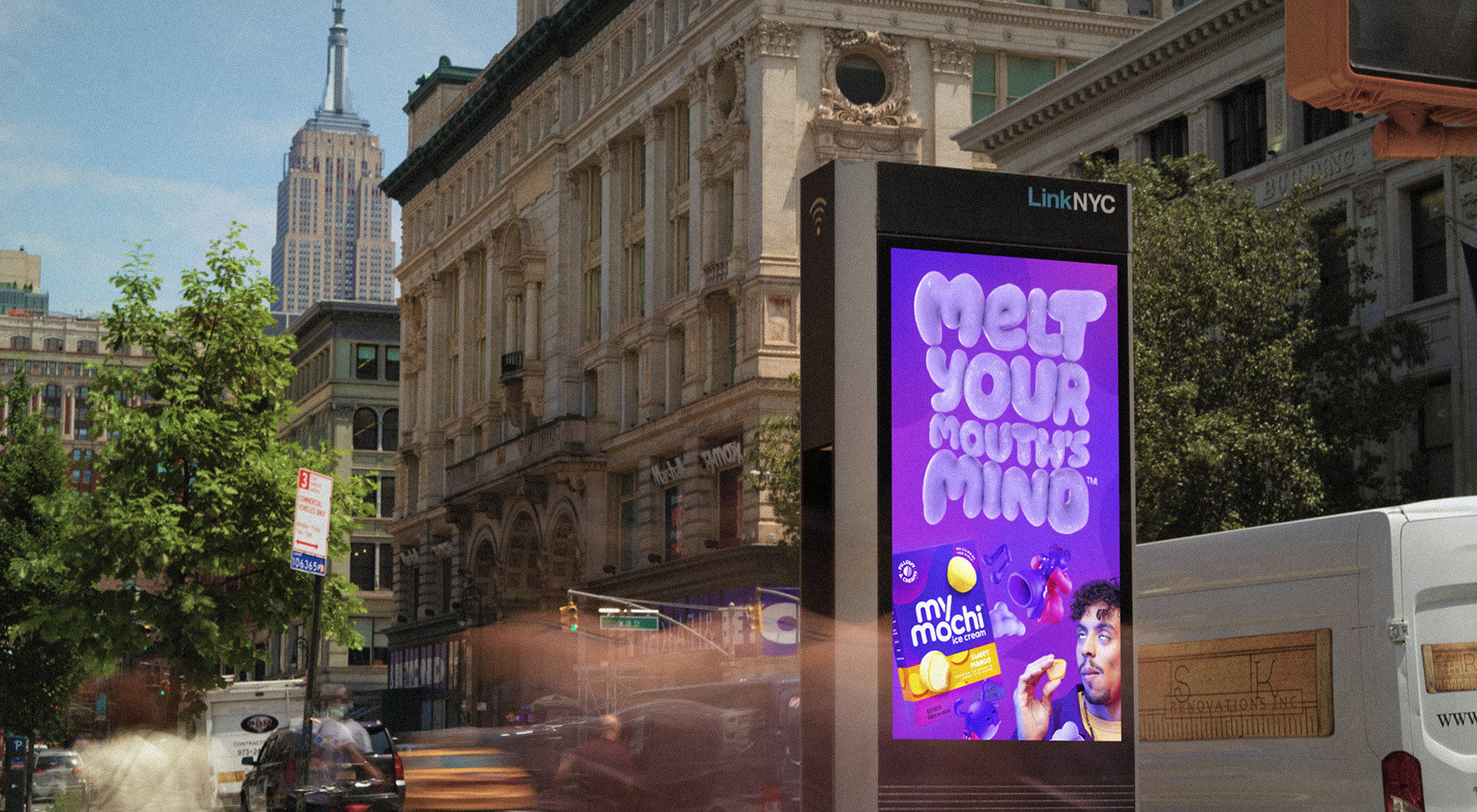 "We looked all over the world for the best partner to take our brand to the next level. It was Lovers. I get absolutely incredible work because it goes through the core filter of the core Lovers team."