A global movement to
Protect The Antarctic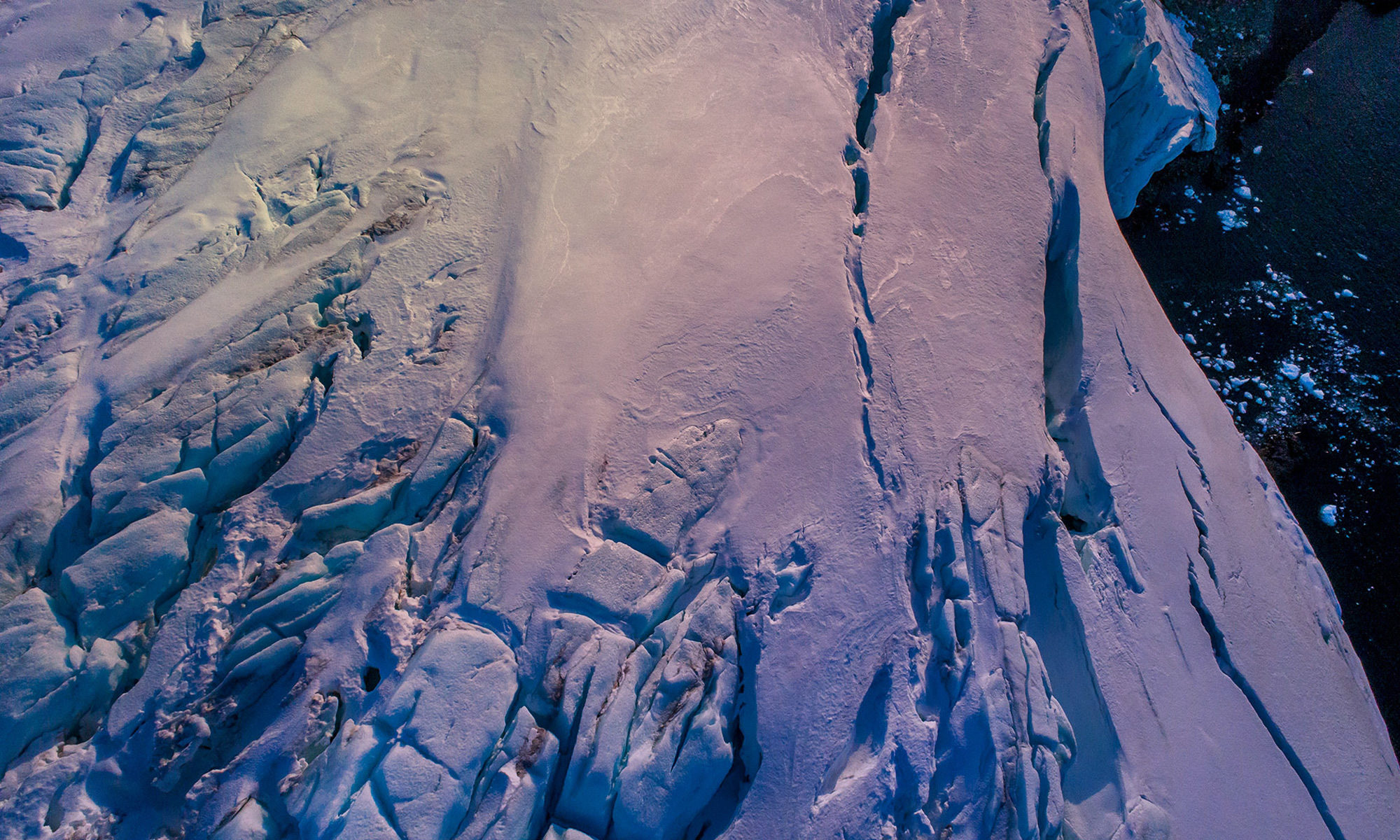 How do you rally two million supporters across the world to campaign for the biggest ocean sanctuary on earth? Greenpeace needed to inspire support from the public, ambassadors including Oscar-winning actor Javier Bardem, key politicians and media outlets.
THE BRIEF
Greenpeace invited Lovers to create a campaign identity that would bring emotion and coherence to its global communications on Antarctic protection. The project called for a functional toolkit that teams could distribute and use worldwide.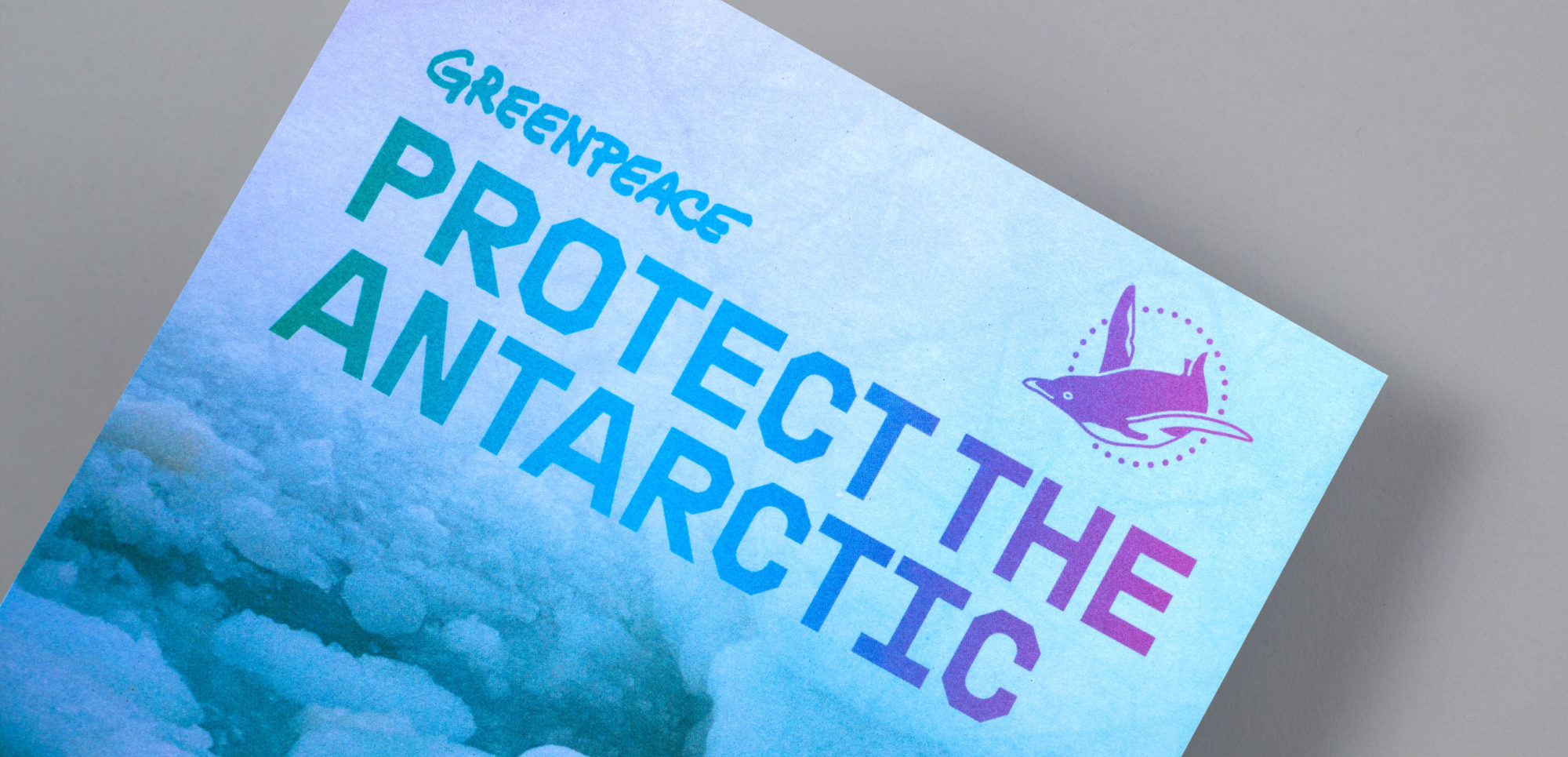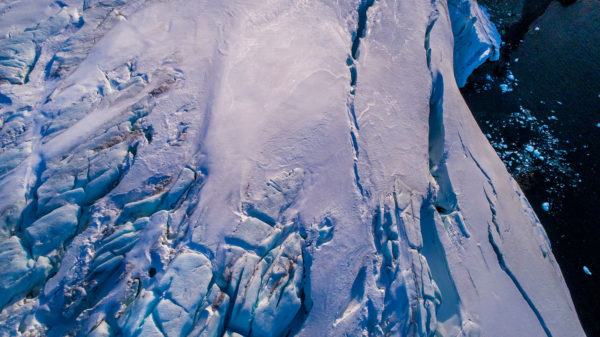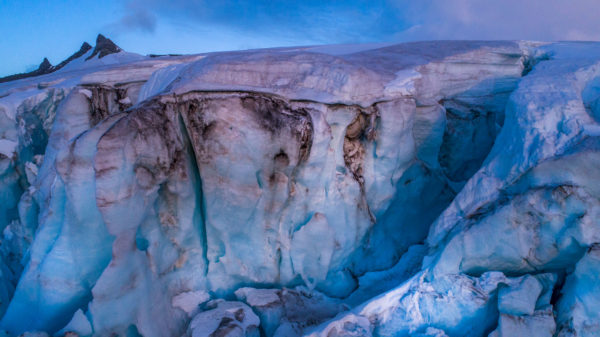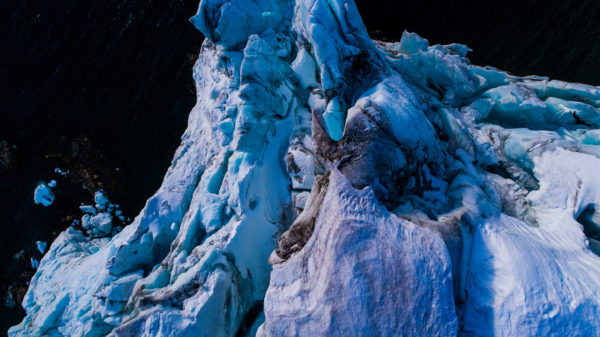 "Because it reflects and refracts light it's a bit like walking into a shop full of diamonds. You get pink skies, purple ice and green horizons. All sorts of magical colours that are just completely alien to us here in the northern hemisphere."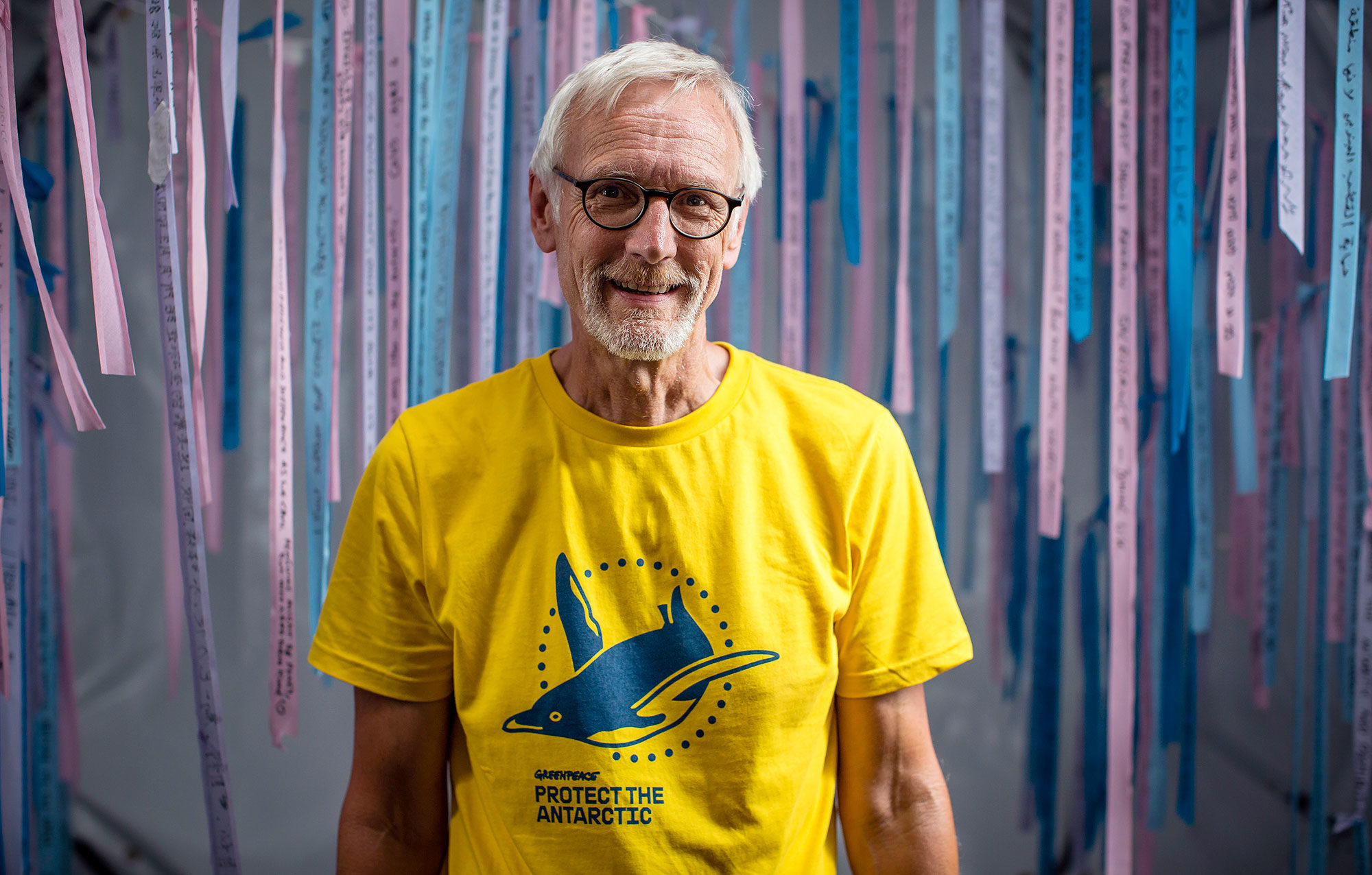 SHAPING THE NARRATIVE

Over-fished and under-protected, the Antarctic is one of the last areas of the planet yet to be spoiled by humankind. We adopted a symbol of 'charasmatic megafauna' (Greenpeace lingo) to show a friend in need: The humble penguin, surrounded by a protective ring.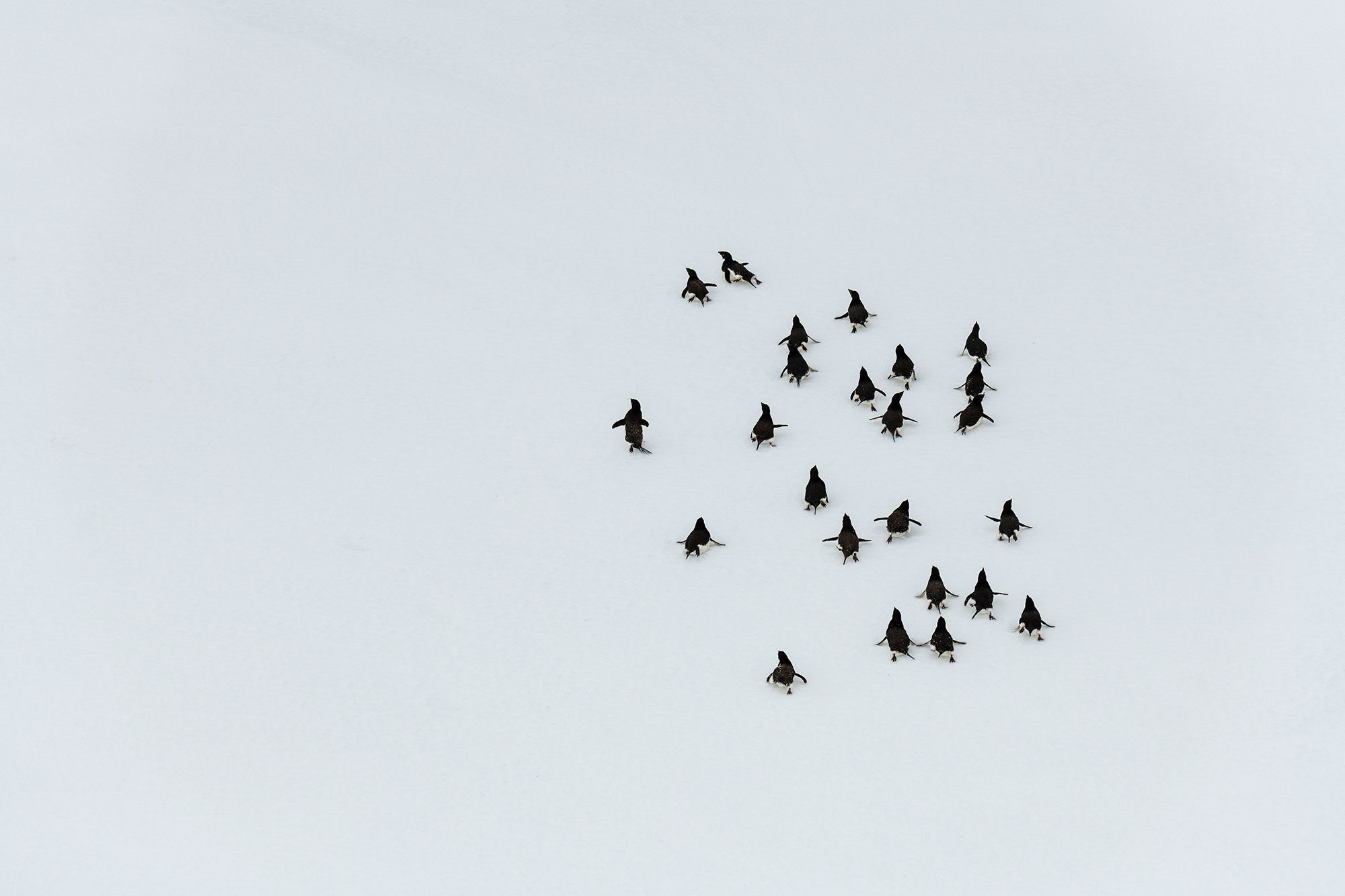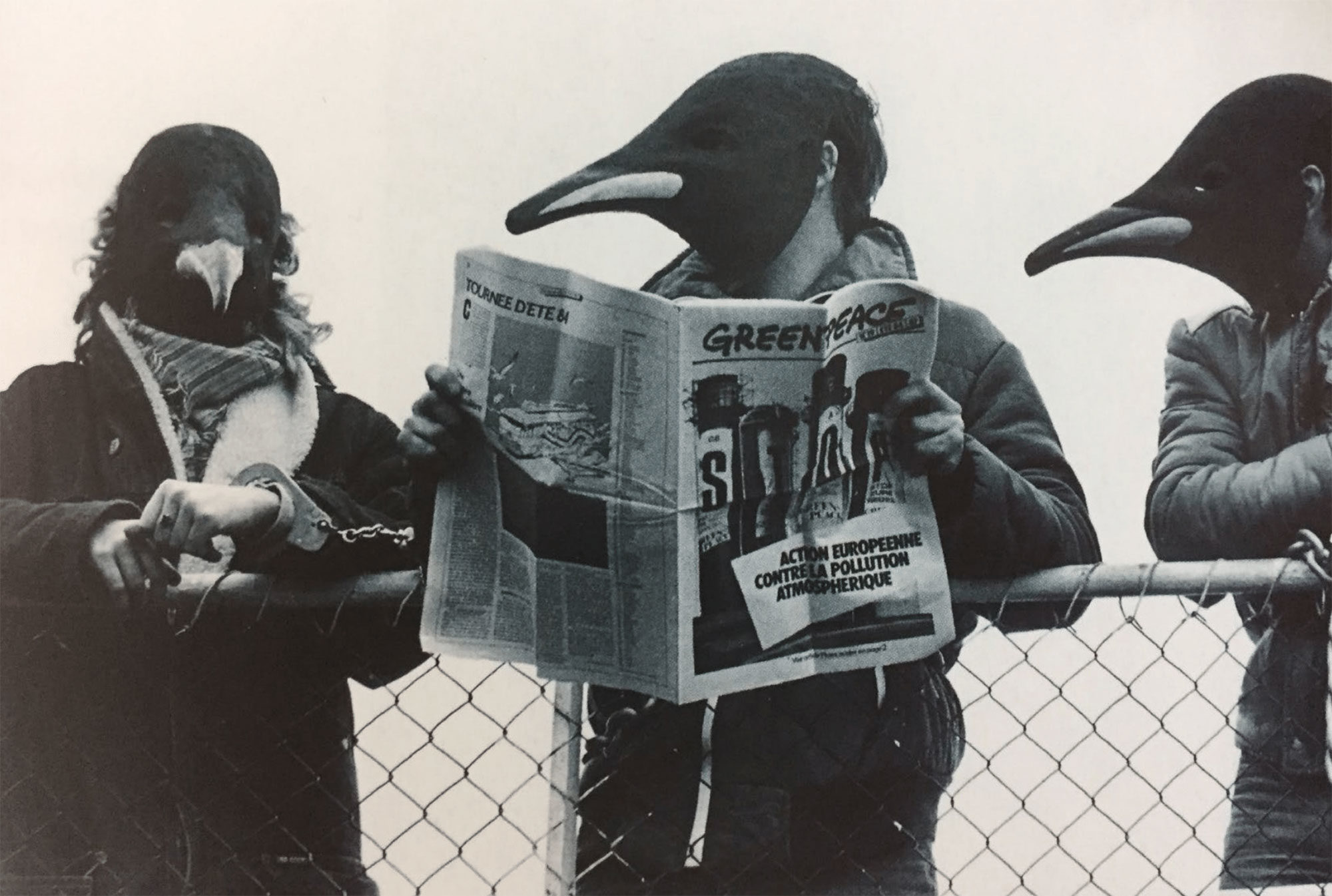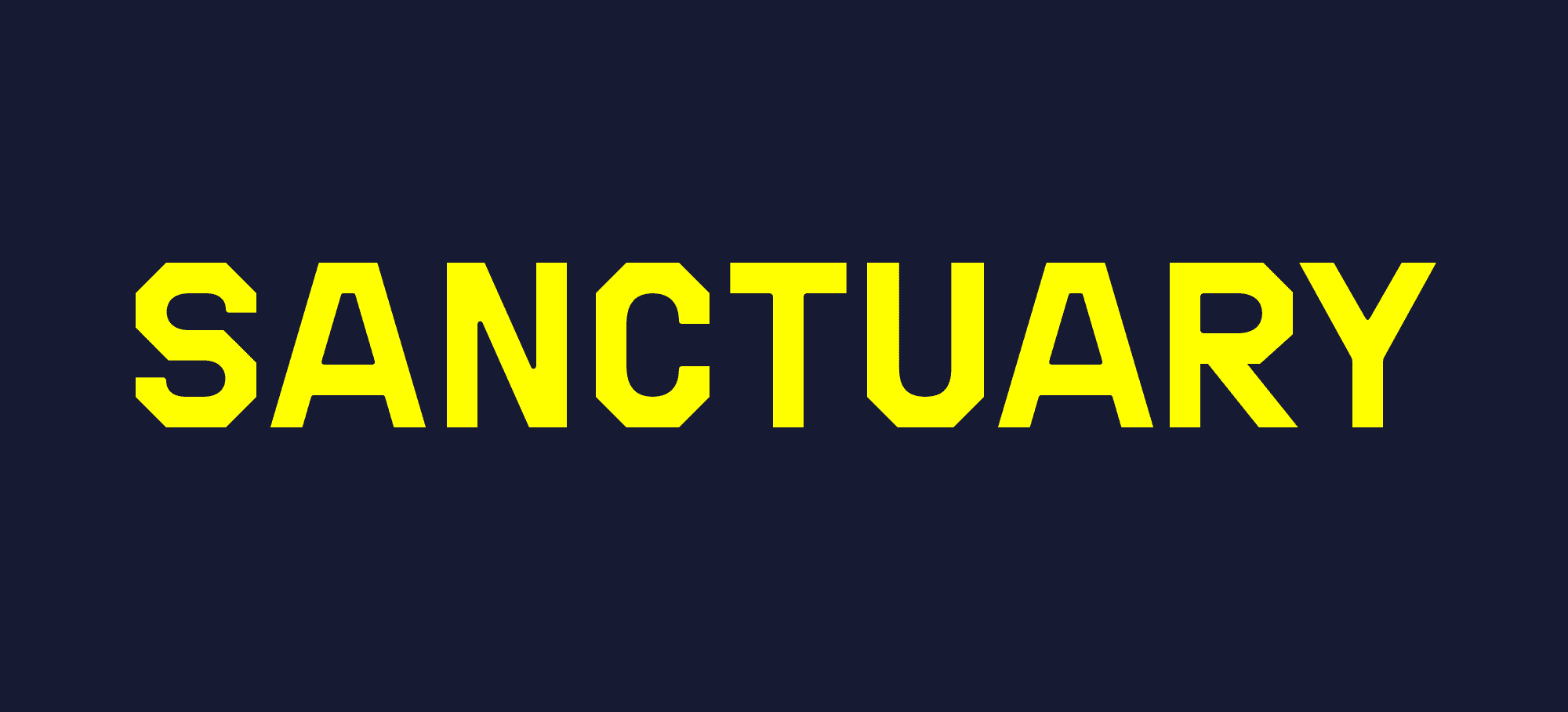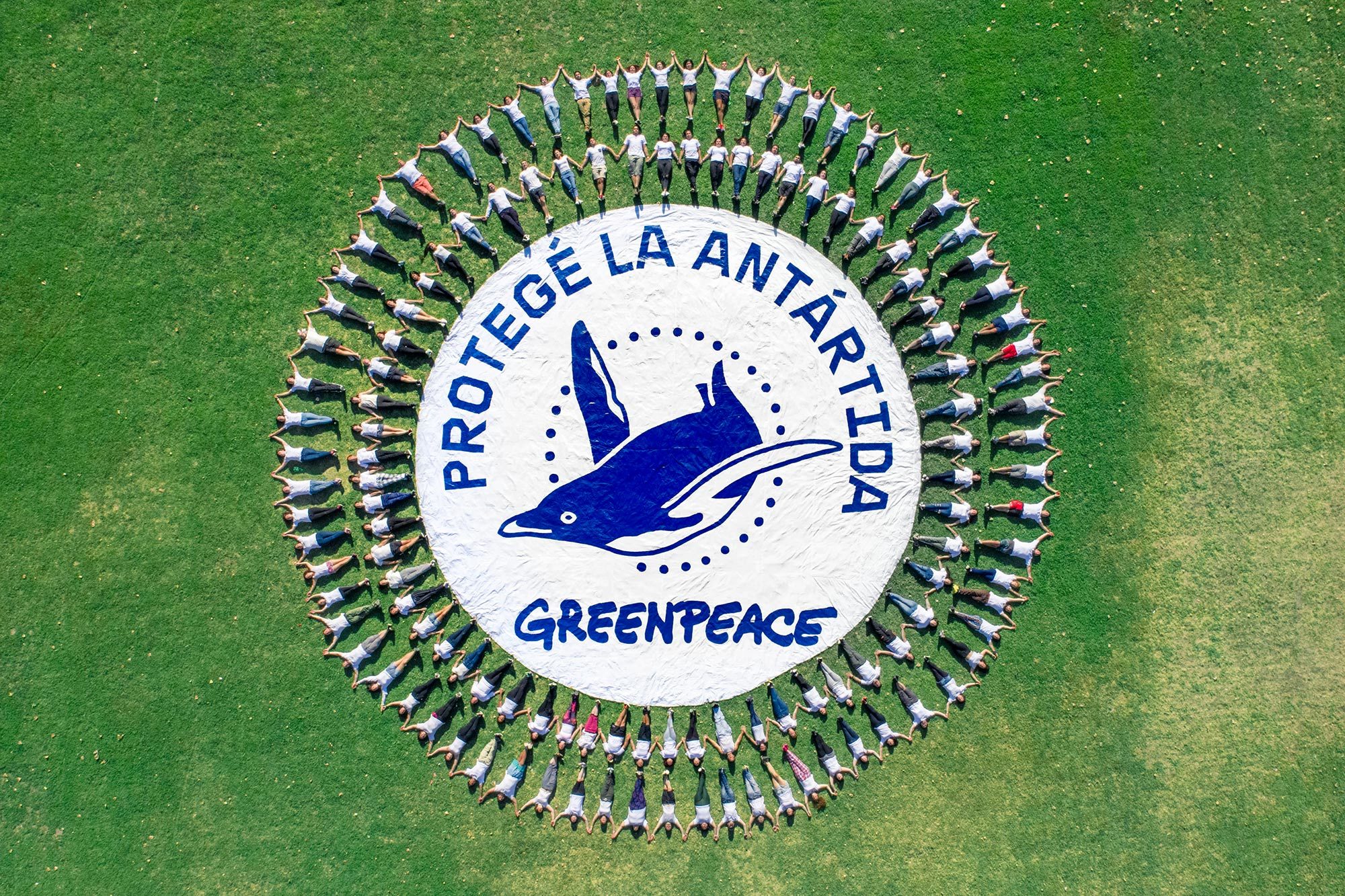 a voice to be heard

By creating a bespoke typeface for the project we were able to give the campaign a unique, recognisable urgency. Inspired by rugged seafaring typography, this is a typeface that won't take no for an answer, recognisable from its chiselled corners and sturdy proportions.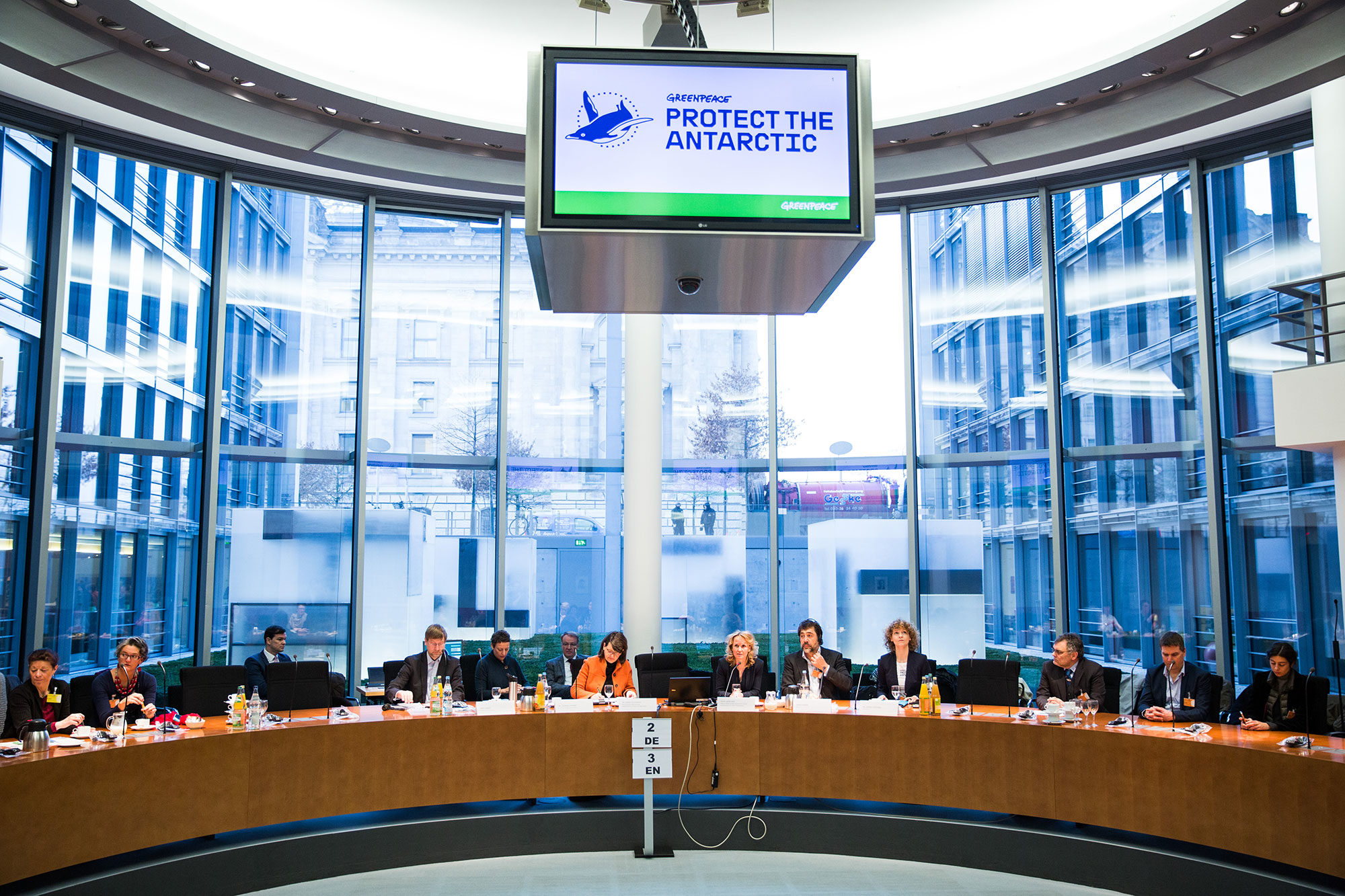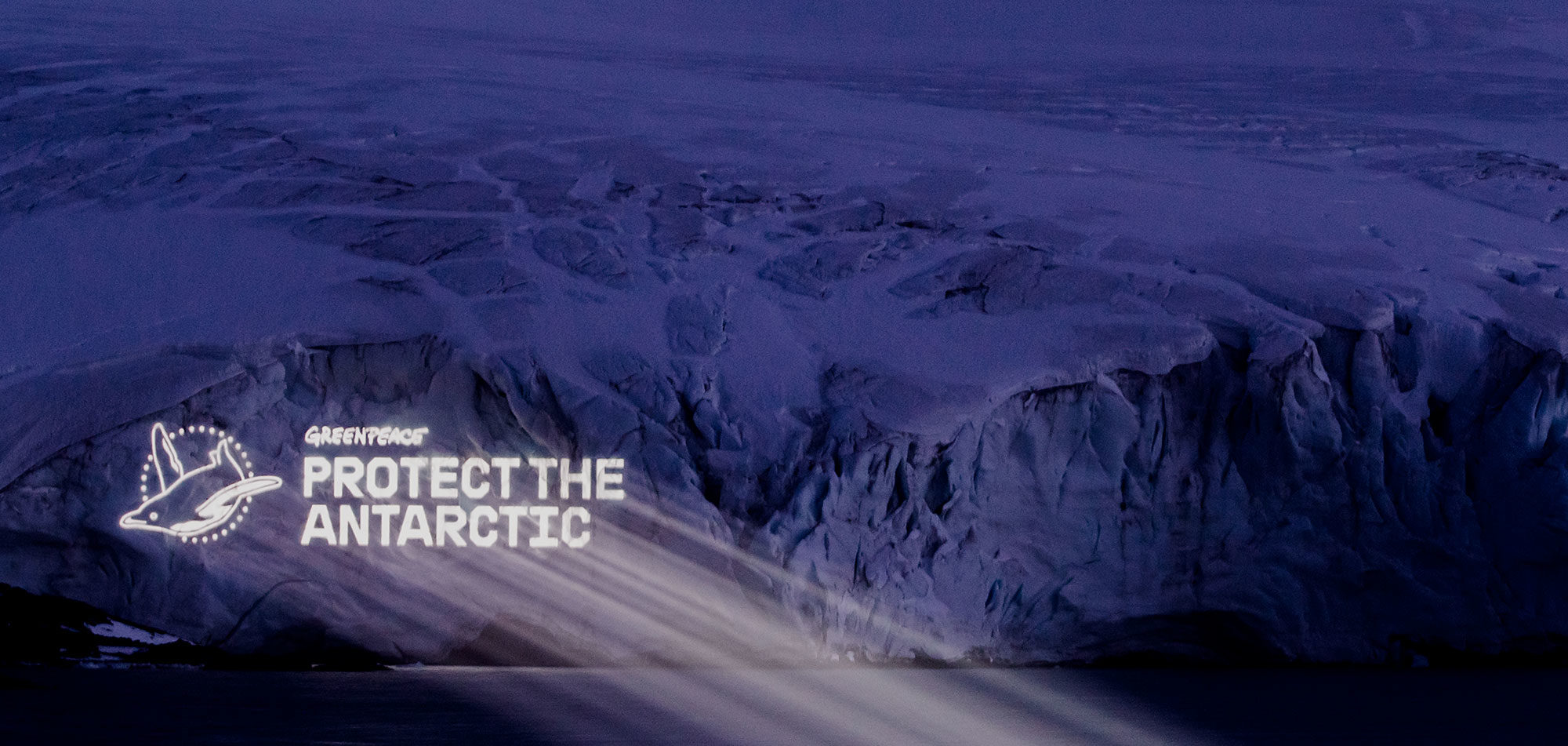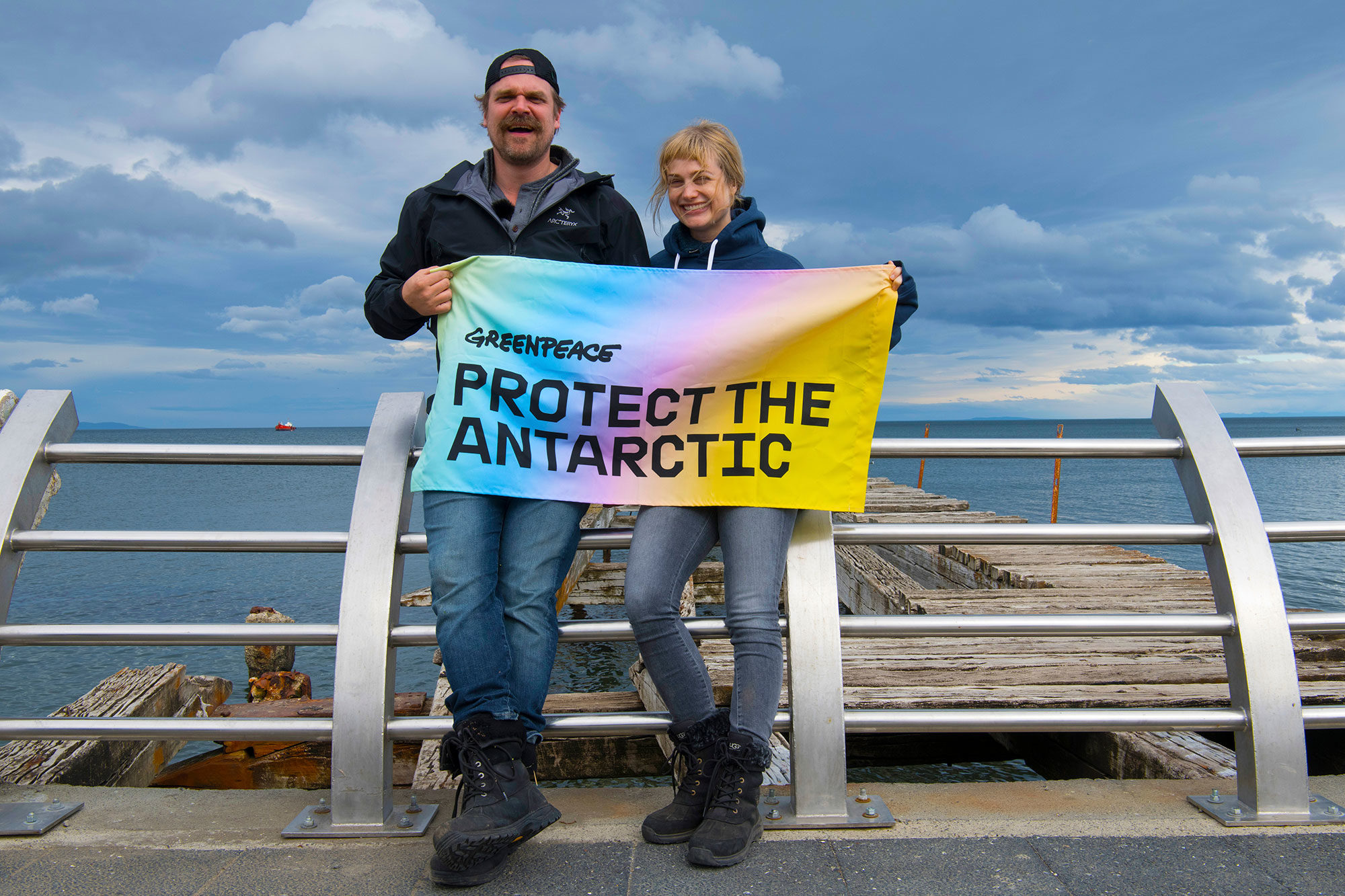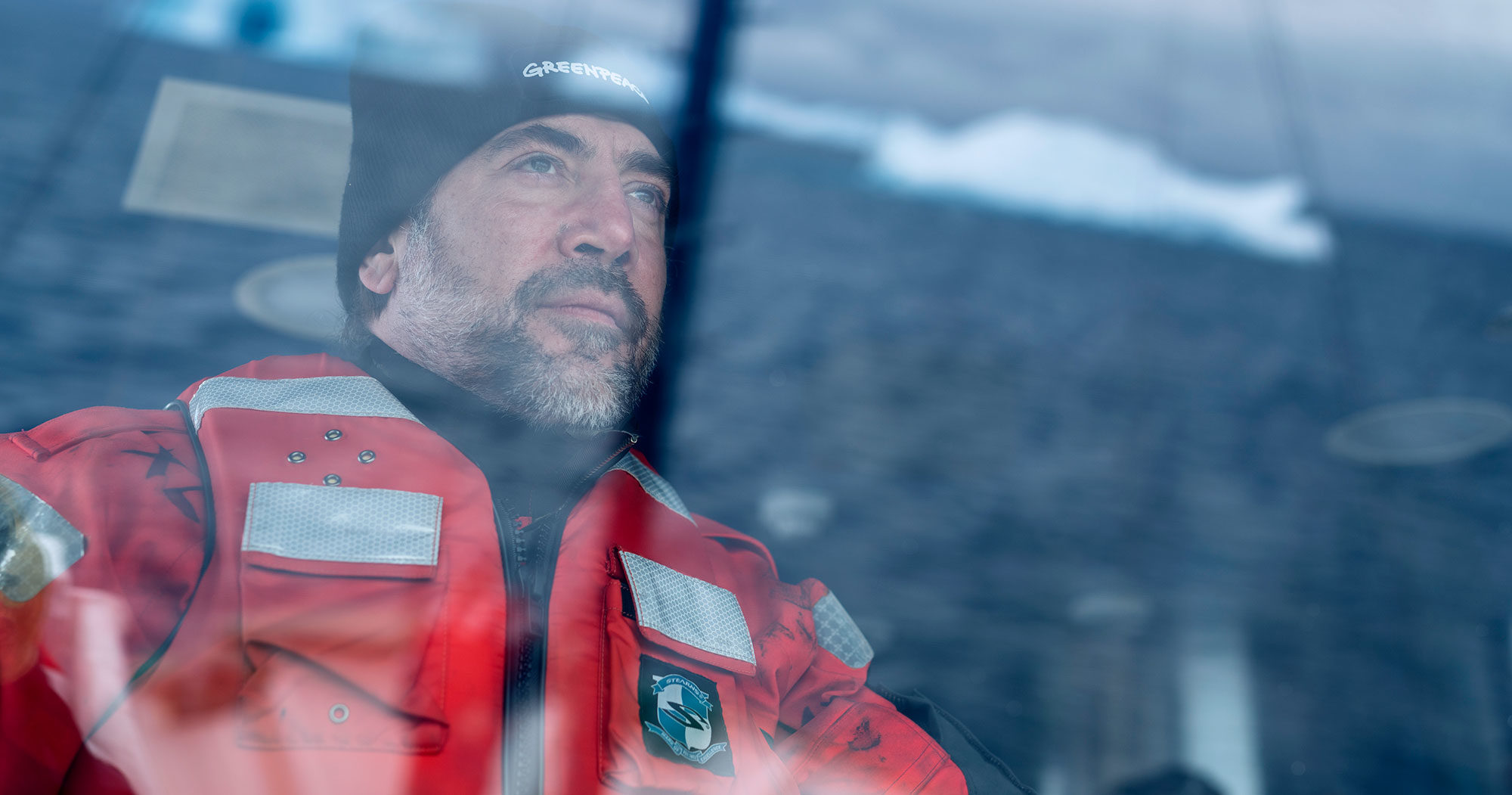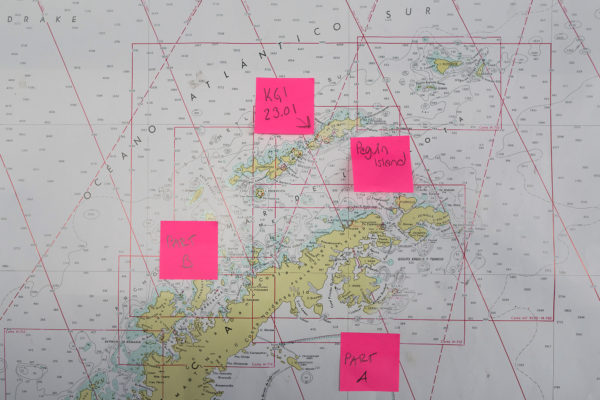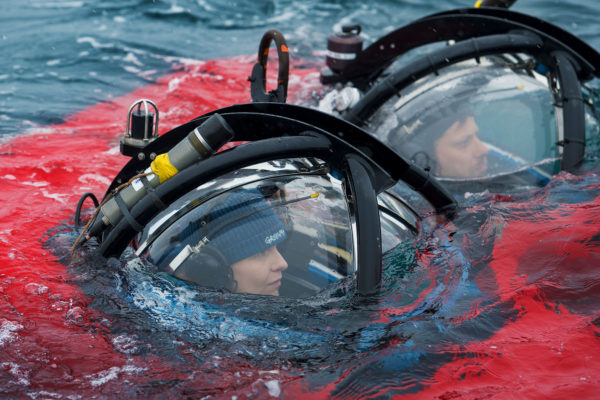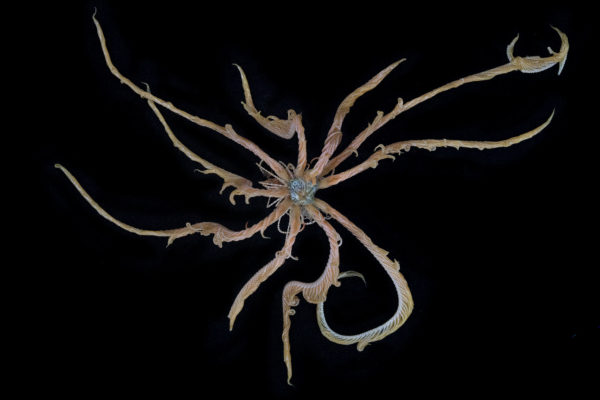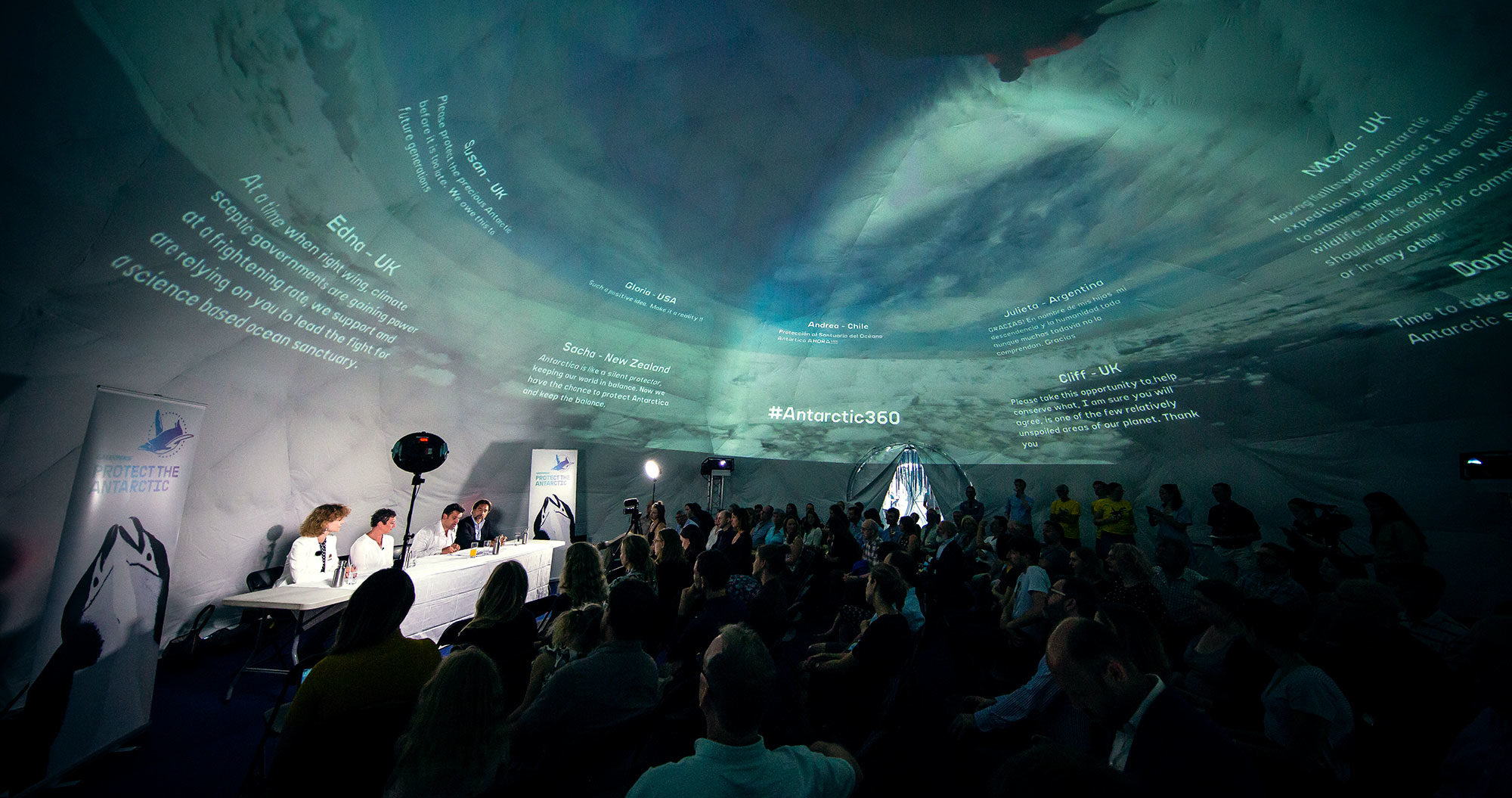 sharing the toolkit

Translated into dozens of languages, the campaign toolkit was made accessible to global Greenpeace teams via one central hub created by Lovers. The toolkit offered assets in multiple formats, guidance for use and templates for consistent action by different teams.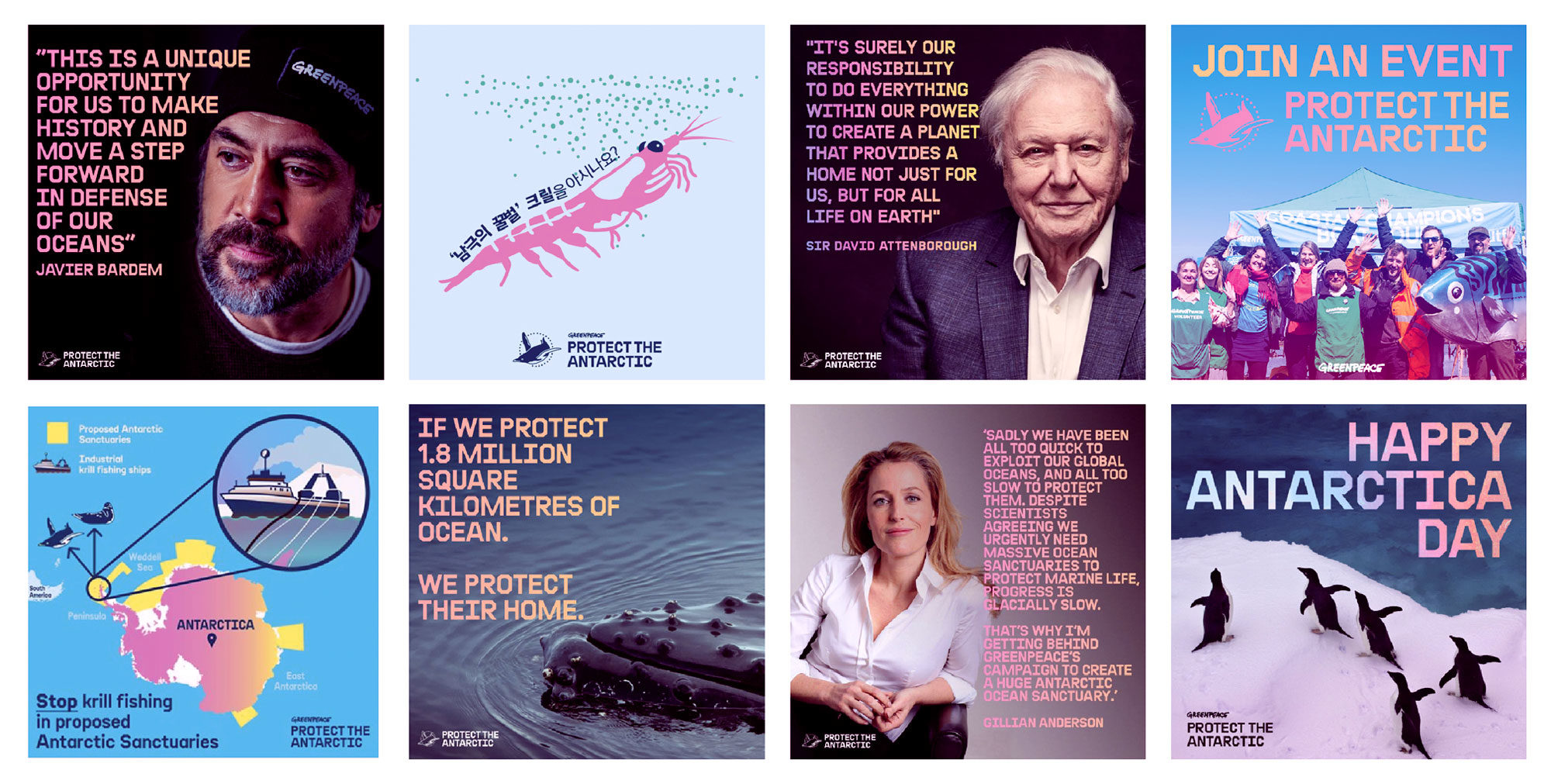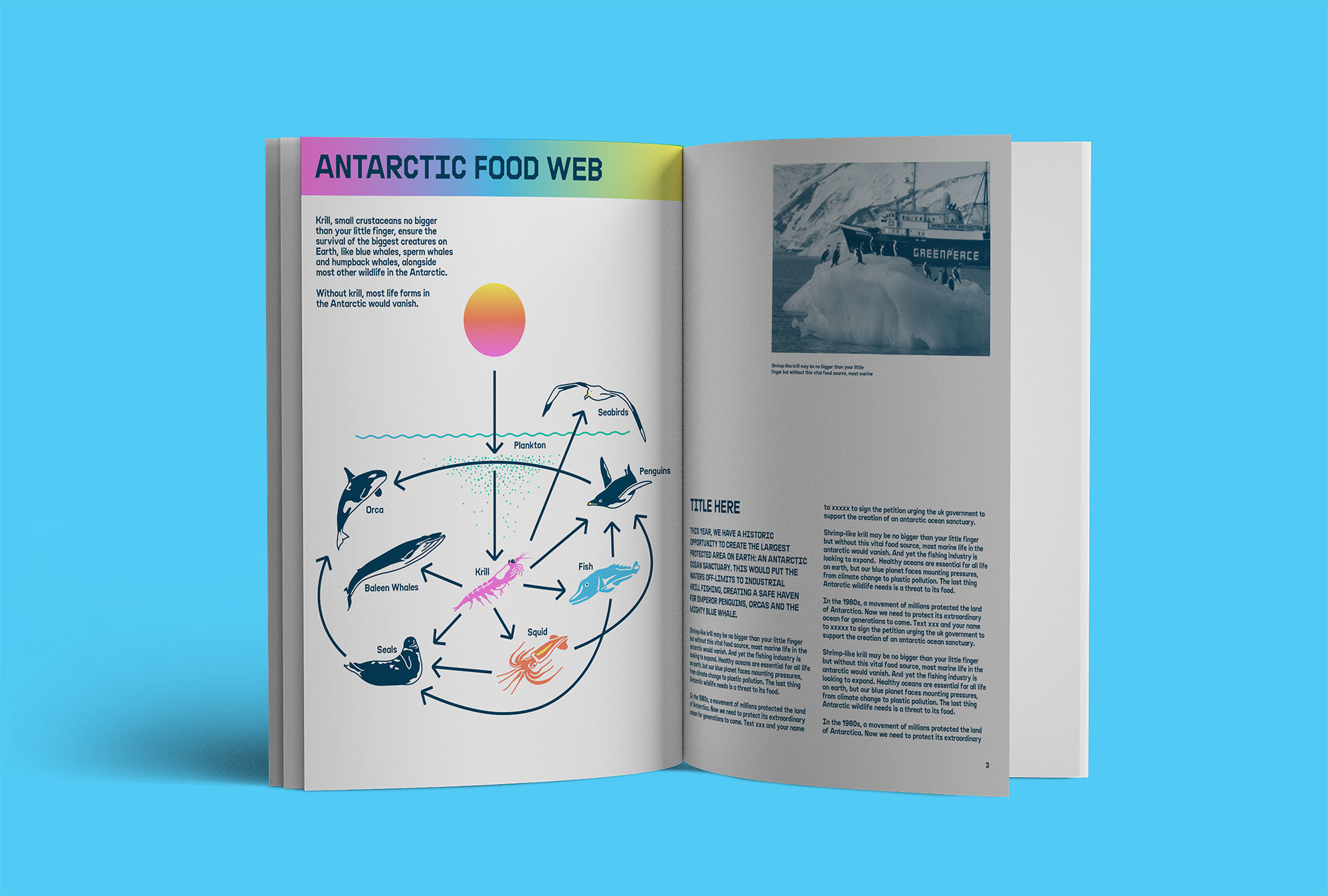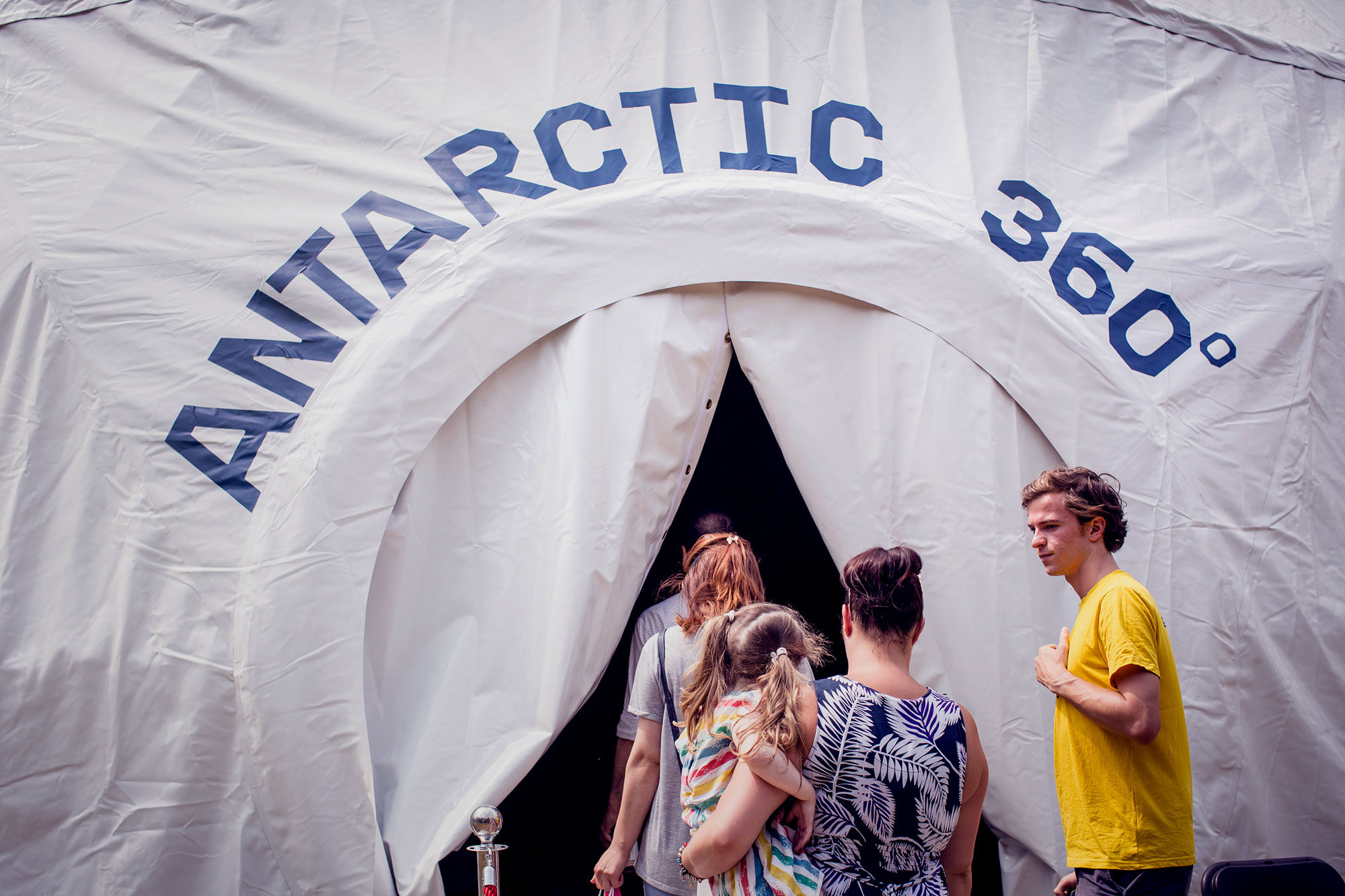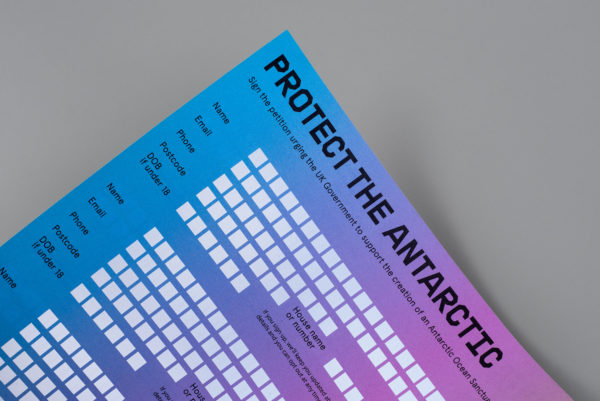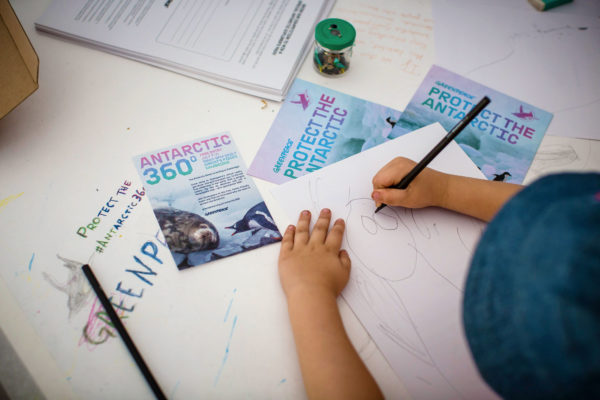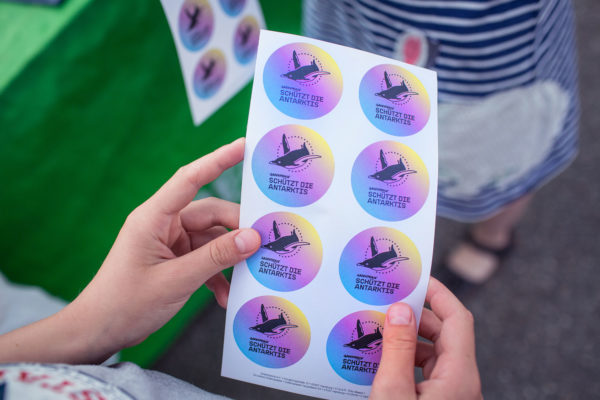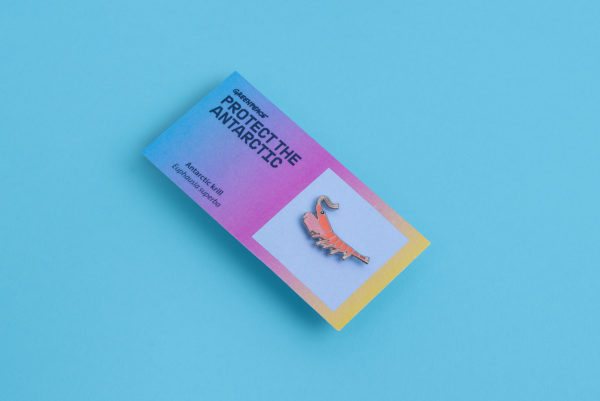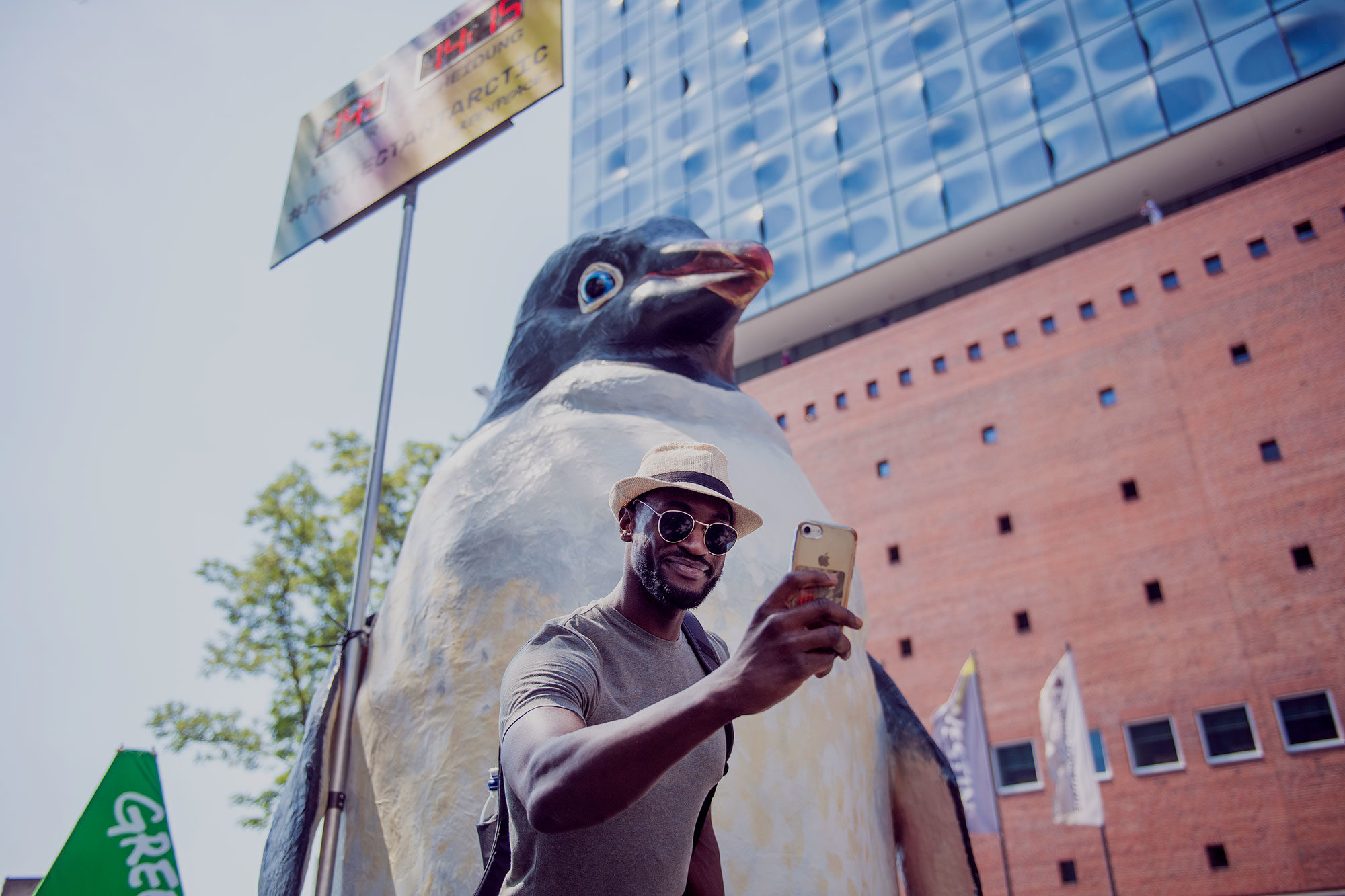 encouraging momentum

Greenpeace have a staggering ability to mobilise people across the world to make noise. The campaign toolkit encouraged this, offering design assets to pick up and proactively adopt by teams from Tokyo to Tunbridge Wells. We were blown away by what they did with it.