Blowing up TikTok with
the patrons of play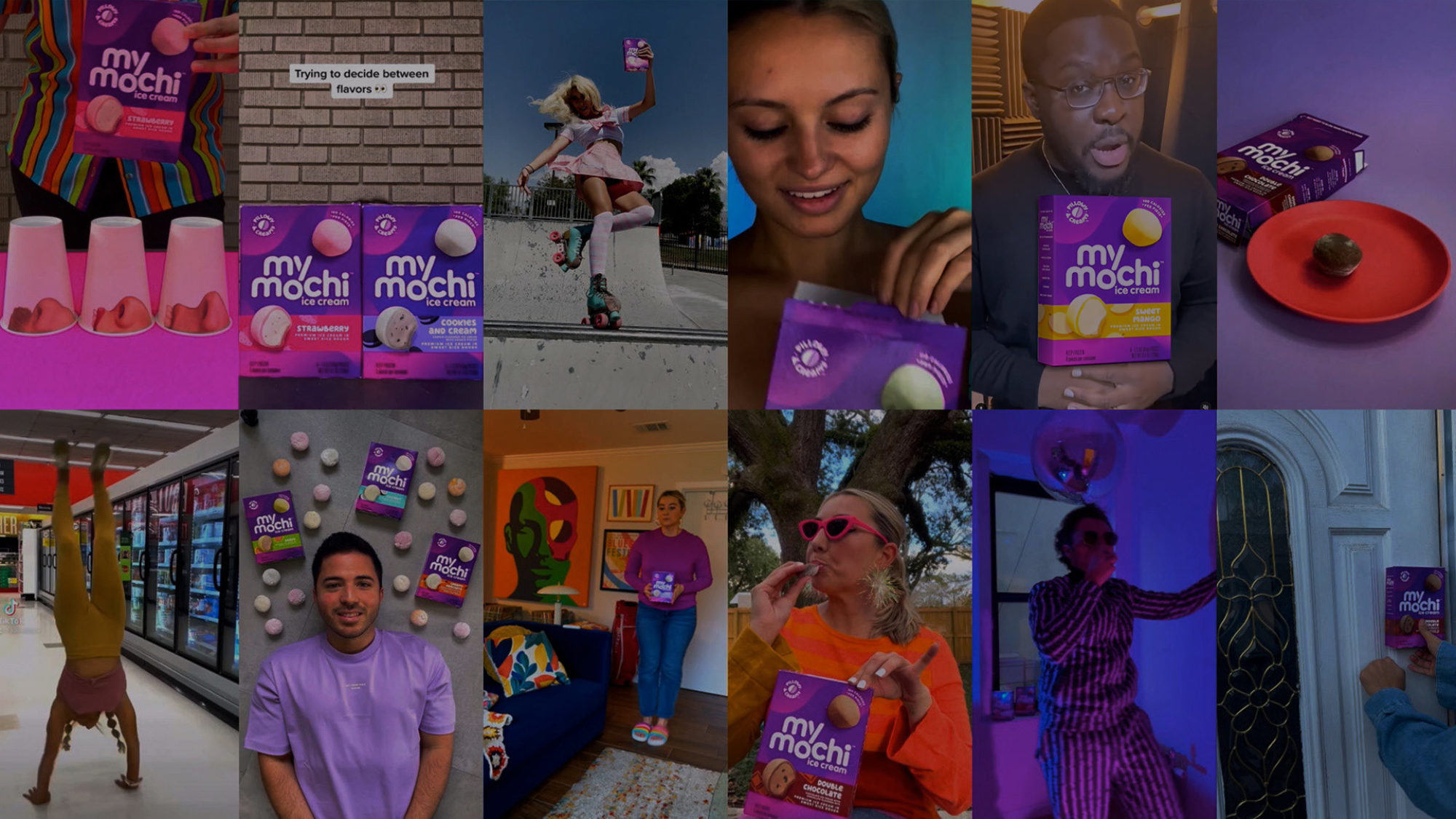 Born in the long hot summer of COVID, TikTok arrived with a clear message: let's play! Lots of brands didn't know how at first (plenty still don't), but My/Mochi got it immediately. We helped grow their early experiments into a long term audience-building content strategy.
THE BRIEF
Lovers were invited to create an authentic role for My/Mochi on TikTok, working with social media experts OK COOL to create a content strategy only this brand could offer. Following on from our broader work on My/Mochi's digital presence, we jumped down the rabbit hole.

understanding the platform

The whole point of TikTok is not to overthink things. By entering the platform on its own terms, we were able to start creating a lot of fast content, building an audience quickly. This required a merry band of playmates, a few ground rules and lots of freedom.
because, whatever

Not every brand belongs on TikTok, but with a mantra like "Because, Whatever", My/Mochi did. The brand's self-certainty is what enabled its truly confident approach to content, celebrating product but with lots of fun along the way: an incredibly natural fir for TikTok.
"We looked all over the world for the best partner to take our brand to the next level. It was Lovers. I get absolutely incredible work because it goes through the core filter of the core Lovers team."
NO REGRETS

So much of the work that goes into building a brilliant brand is preparatory. It's about carefully constructing the perfect you. But on TikTok we had to find a way to embrace the moment, play fast, and let go of some of the control we might normally associate with brand building.