A mouthboggling brand
for the patrons of play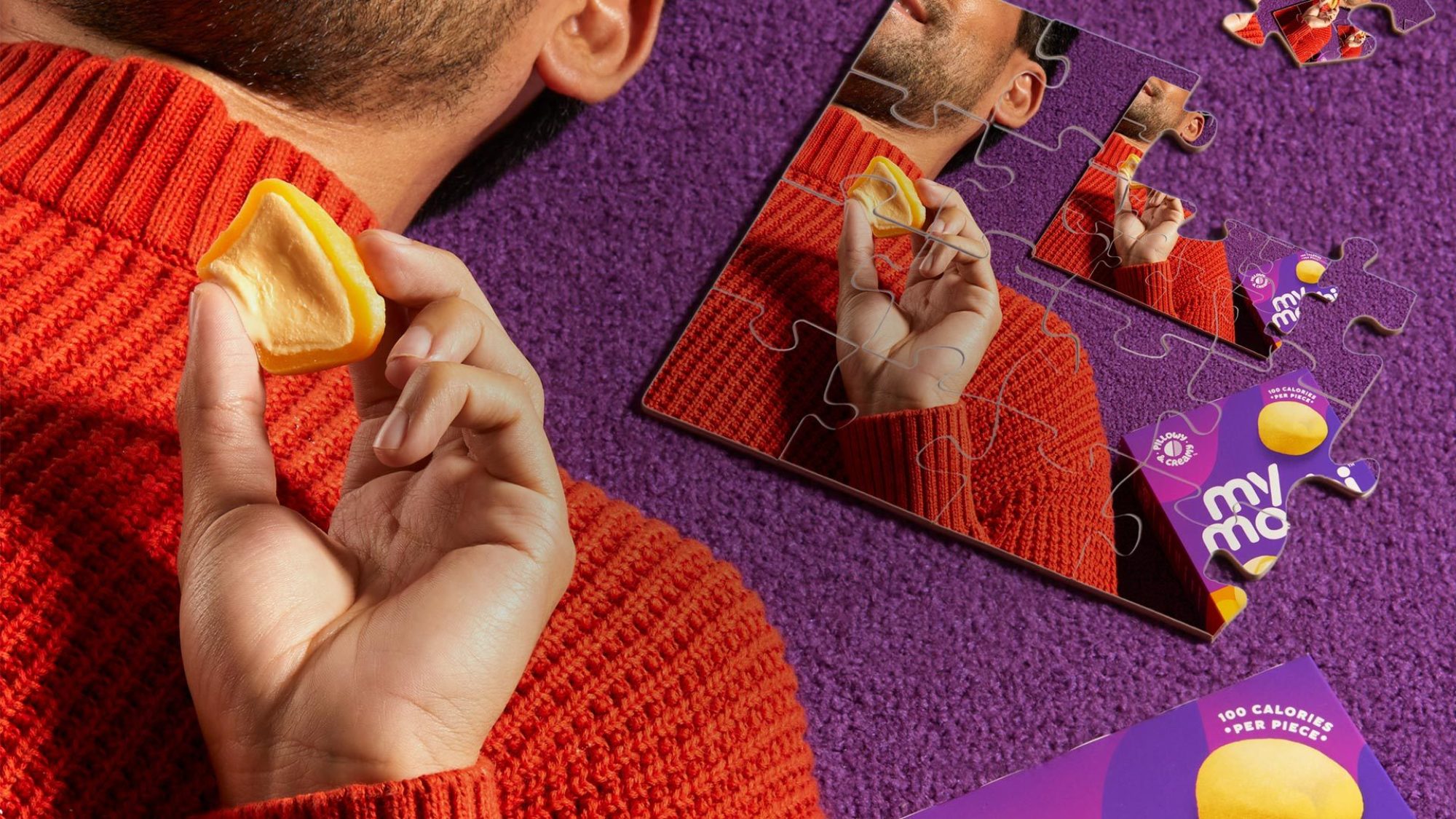 There are two types of people in America today: mochi evangelists and the woefully uninitiated. The folks at My/Mochi Ice Cream are working hard to make sure we have more of the first kind. But how do you build your brand and not just the category?
THE BRIEF
Lovers were invited to bring new rigour and mojo to the My/Mochi brand online, guiding its ascent as a major US snack, powered by play. Embracing a new packaging design and long-term strapline: "Because, Whatever" we had permission to "embrace the weird and go big".
PLAY AS A PURPOSE

Food is joy. That's what we were told in our earliest meetings with My/Mochi's CMO Russell Barnett. His vision was for a brand that could proudly echo the product's weirdness as an invention, leaning into visual and textural satisfaction, making no sense yet feeling perfect.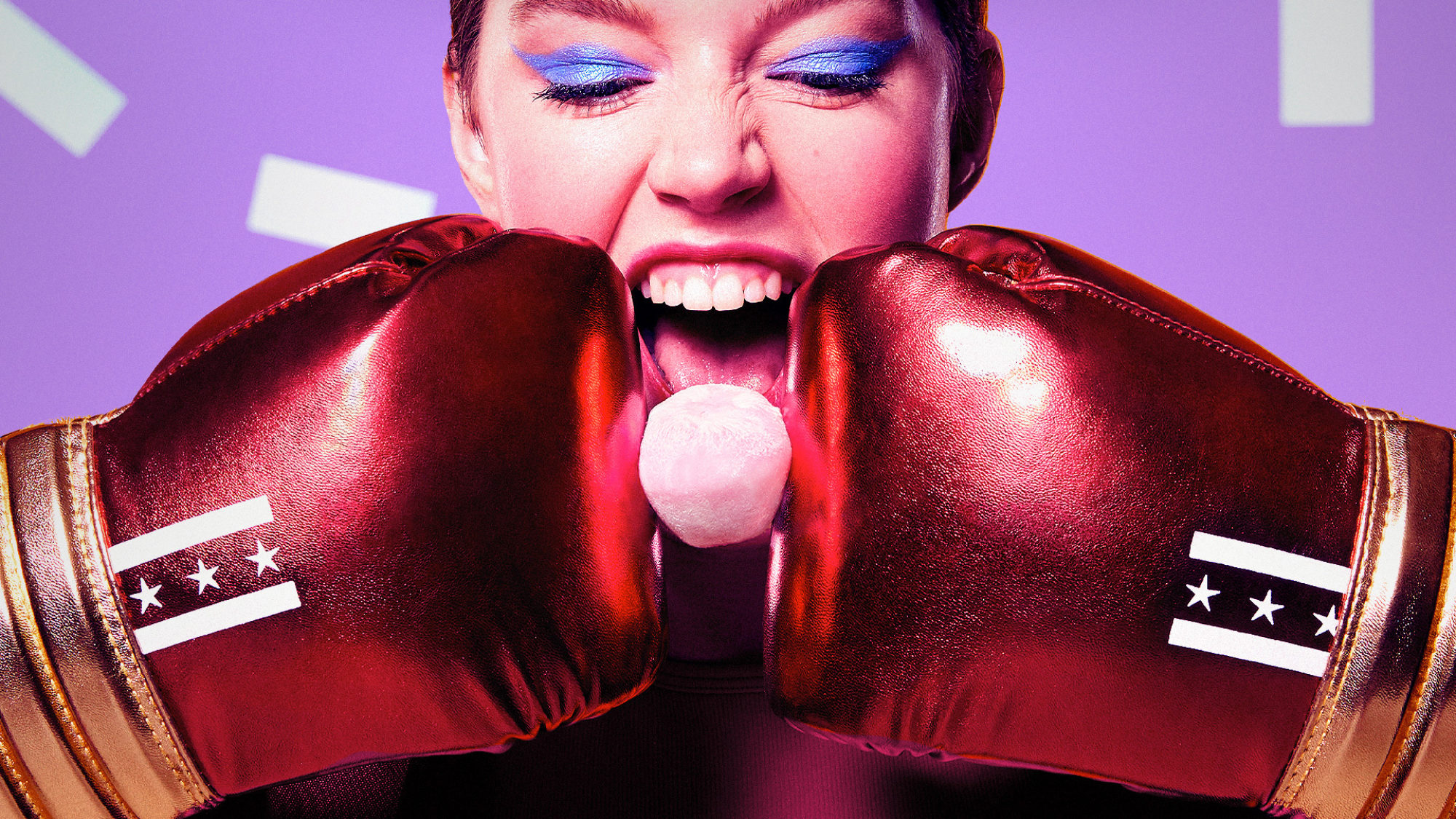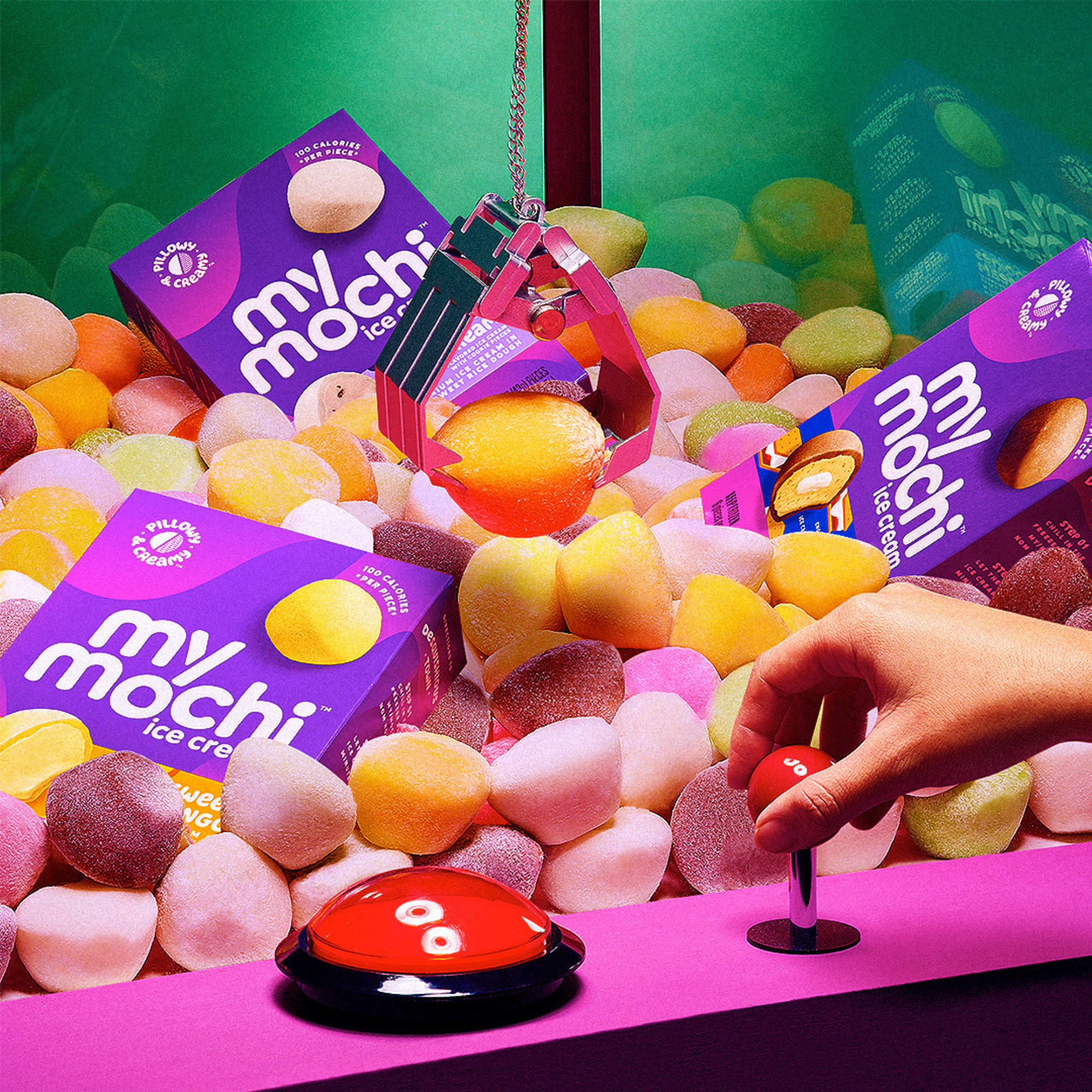 a whole goo world

We began by marking out sub-worlds within a newly expanded brand universe, making more room for play. Planet Texture, for example, would hurl us into the land of the squishy and optically-irresistible, resulting in a new kind of 'visual desquishiousness' to the brand.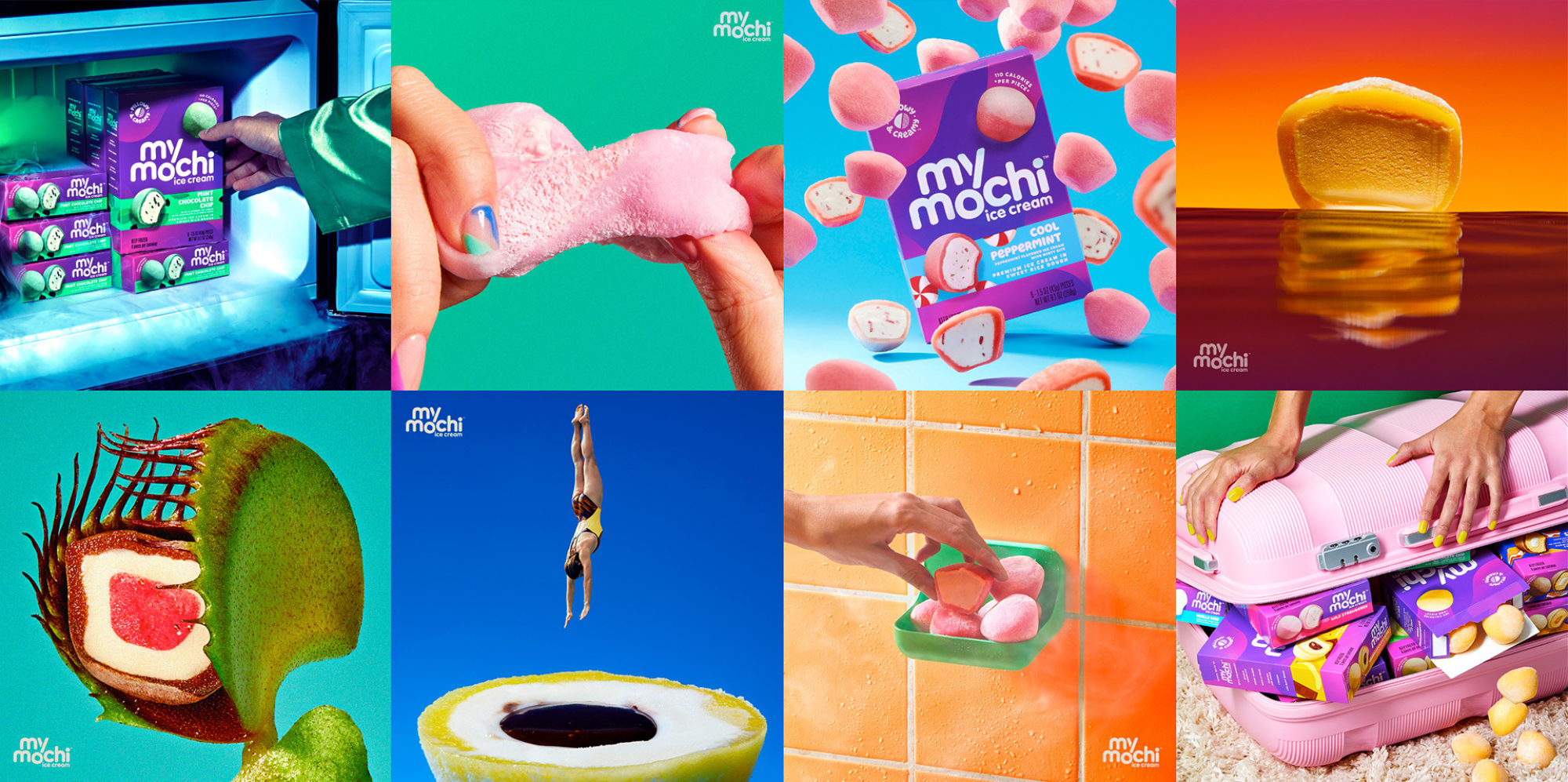 permission to weird

We forged the new My/Mochi brand at the height of the global COVID-19 lockdowns, during which people found themselves sharing more of their weird side. We leaned into our own, building a tone of voice that grew more 'mouthboggling' each month.
"We looked all over the world for the best partner to take our brand to the next level. It was Lovers. They've got the mojo and the rigour required to take a brand and allow it to extend and expand very, very quickly."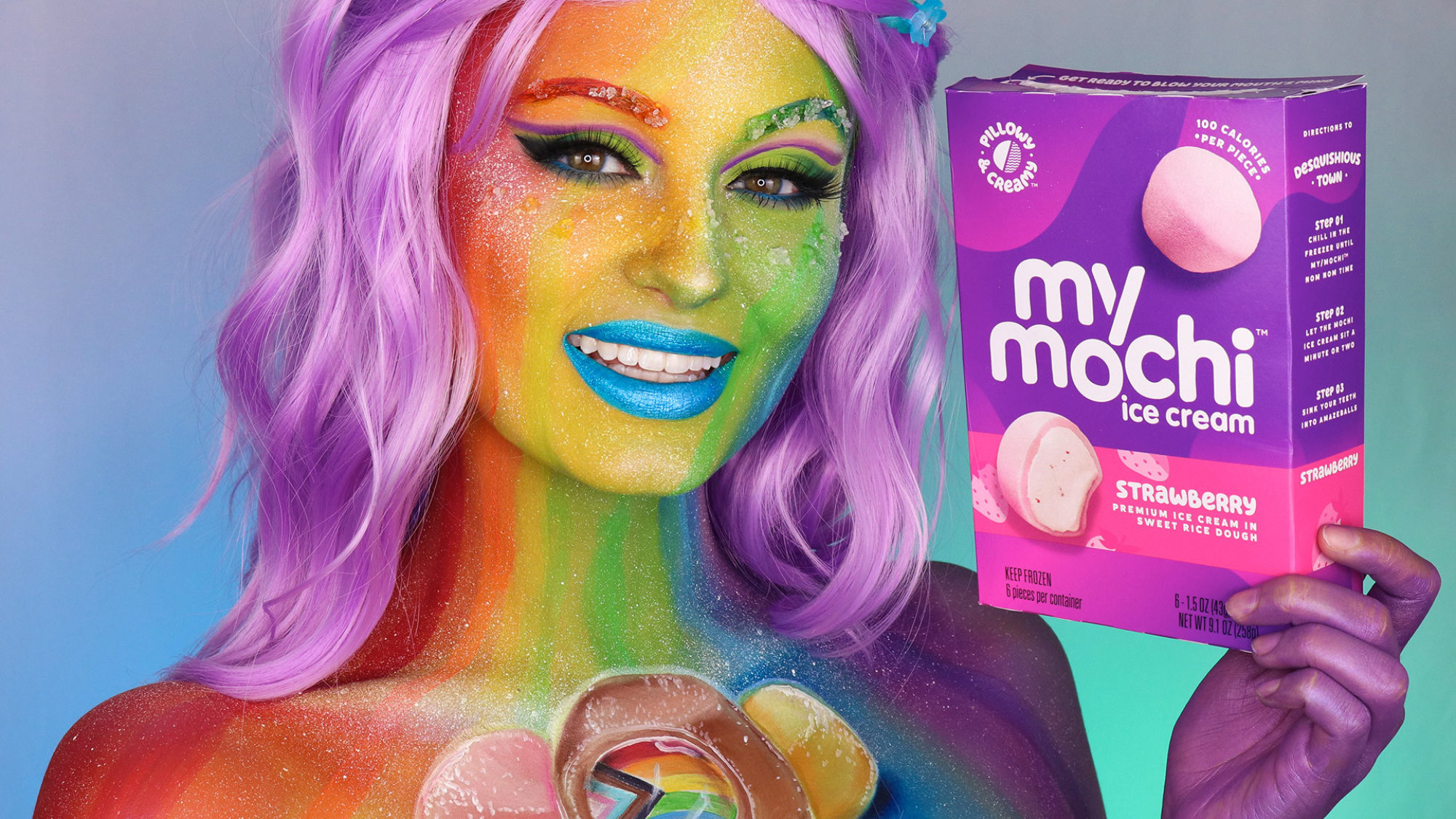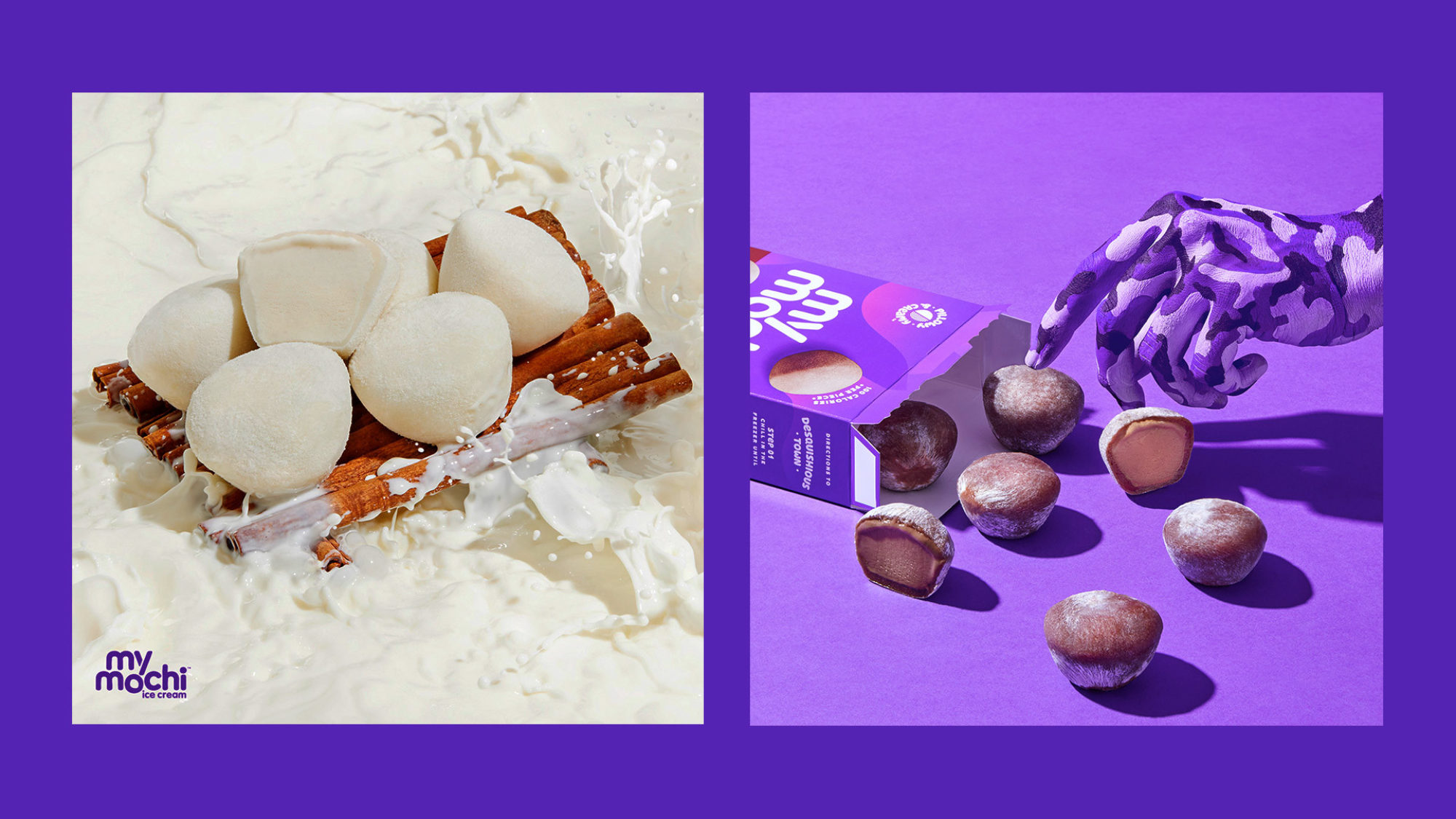 Building 'purpinkle'
What began as an eclectic colour palette soon narrowed focus to My/Mochi's own spectrum of purples and pinks, internally termed 'purpinkle'. We found ways to build equity in purpinkle online in everything from TikTok influencer videos to product shoots and AR filters.