A new flagship storefront for
the sustainable shoemakers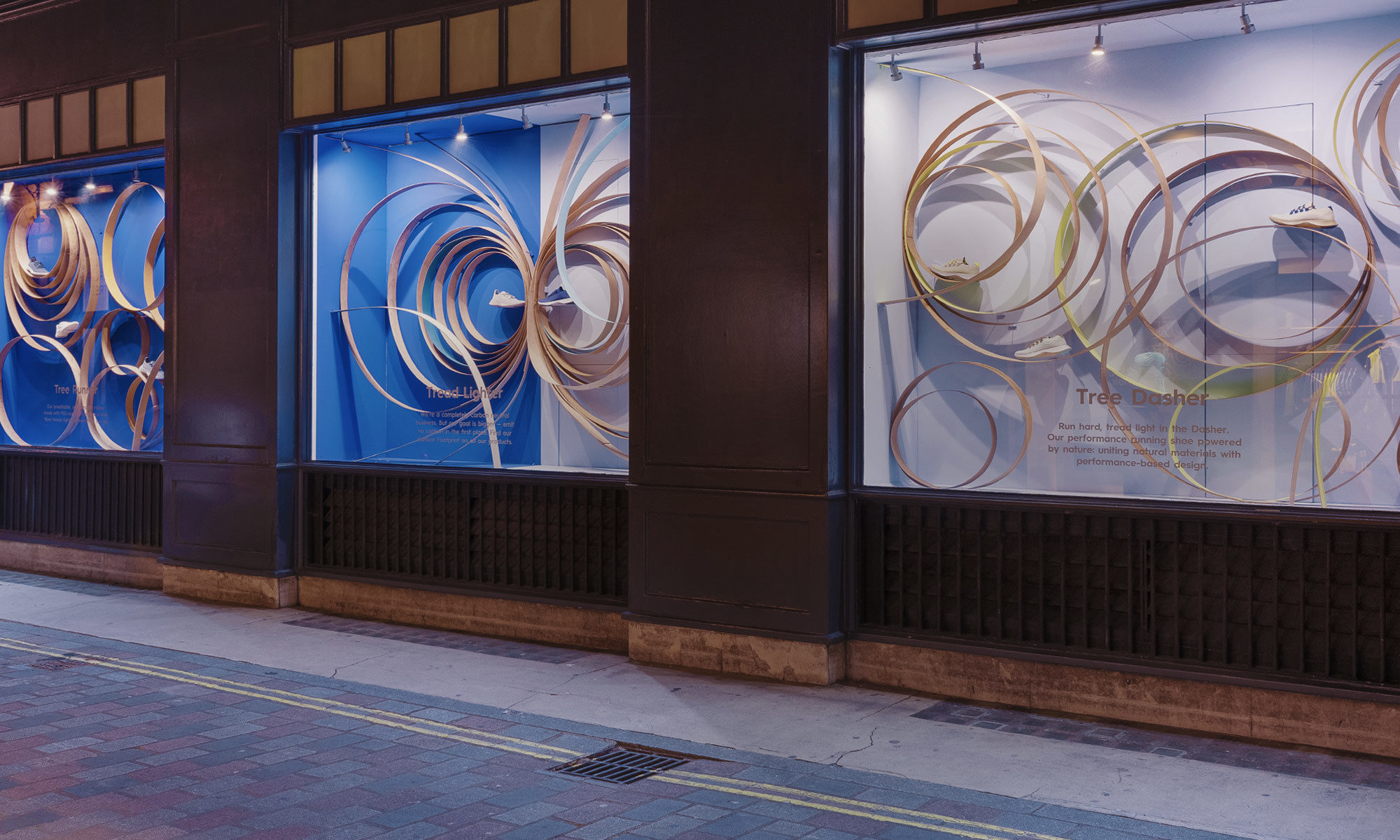 Every global retailer has a flagship store, and for Allbirds it's in London's Covent Garden: a competitive arena for standout window displays. We revamped the storefront with a sculptural installation celebrating Allbirds' use of natural materials and the company's commitment to net zero carbon.
THE BRIEF
Lovers were asked to bring beautiful design to Allbird's Covent Garden flagship store. We were challenged to keep things beautifully simple, and embrace natural materials to help tell the story of Allbirds' commitment to net zero carbon emissions whilst 'treading light' ourselves.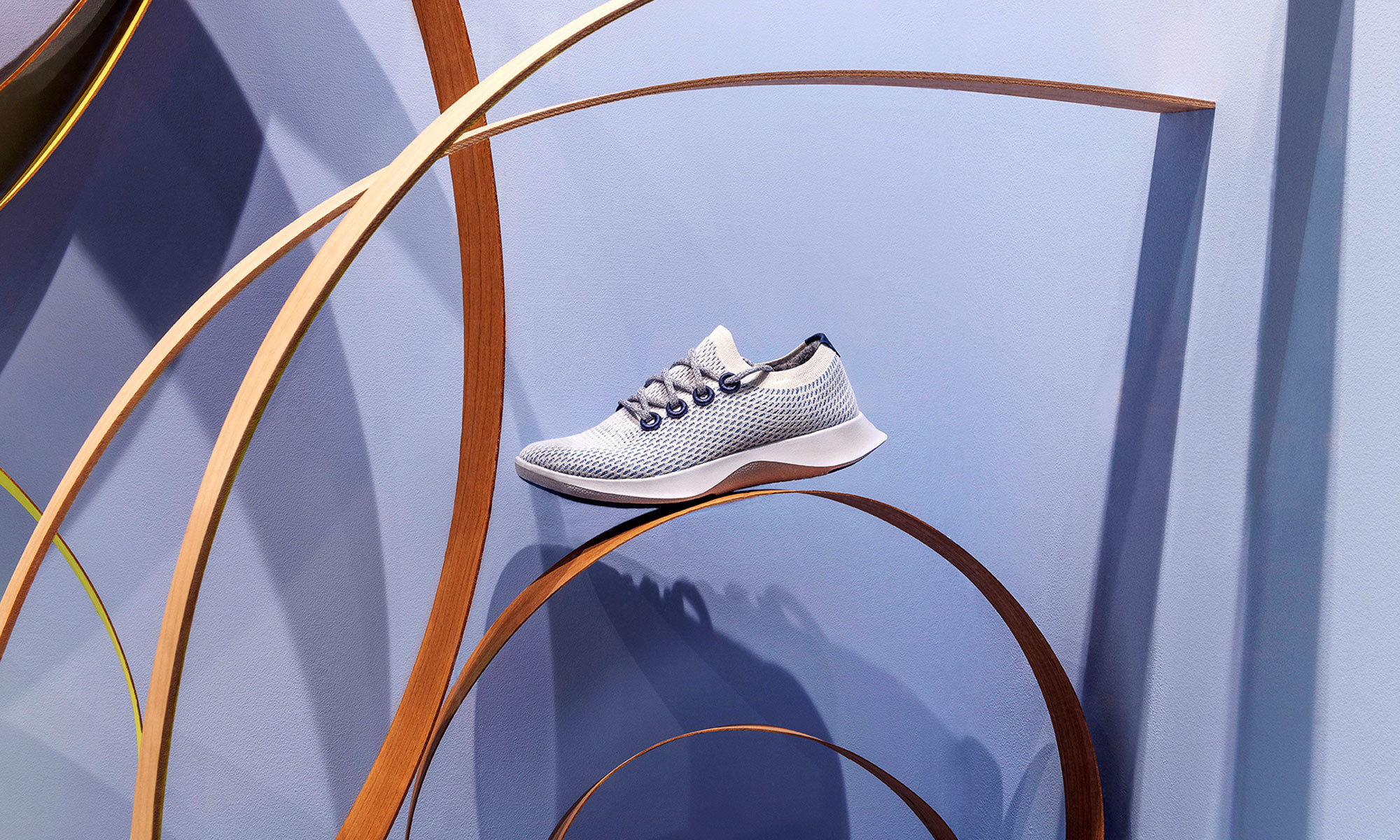 the power of suggestion
Our design would unite all three windows with a dynamic feeling of momentum. Whilst remaining abstract we were able to imply a feeling of global coordination with equater-like contours wrapping in unison, also suggestive of collective pathways adding up to something big.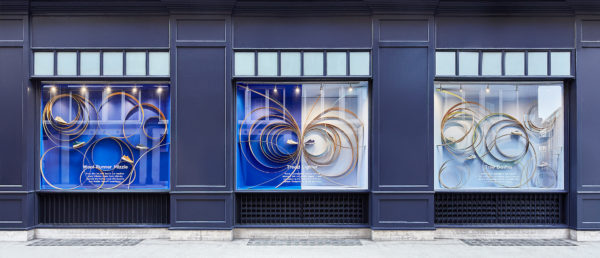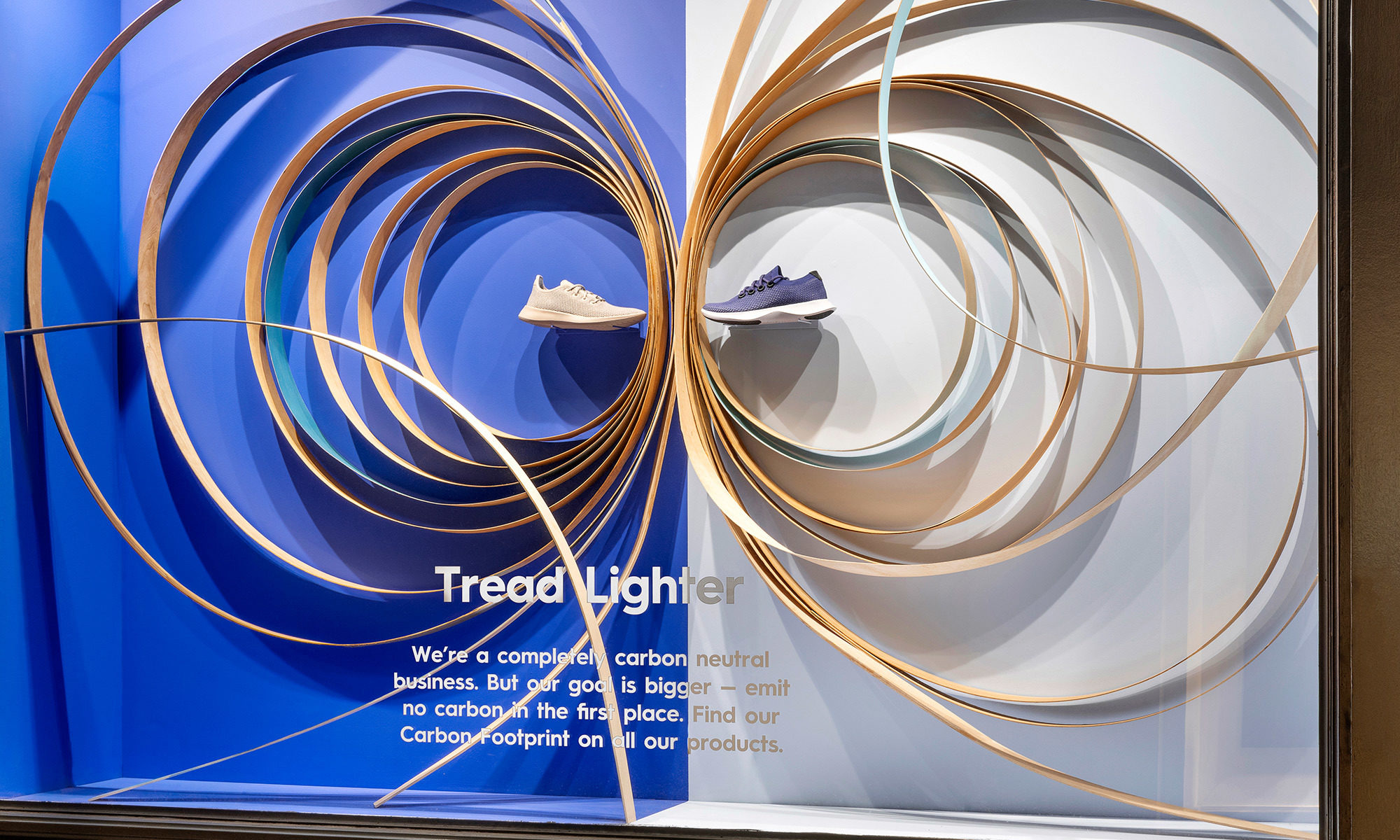 treading light

We formed multiple loops of gently-bent cherry wood, creating an overall impression of overlaid ripples and layers in the window. As a brand Allbirds mixes pops of colour with natural tones, so we gave a lick of red, yellow and lime to a third of the hoops, creating a level of visual surprise.
balancing brand and product

The design's structure created a platform for store managers to swap product in and out of the windows in tune with each season. The overall brand message remained consistent: Allbirds is committed to natural materials and the goal of net zero carbon emissions.