A beautiful storefront for
sustainable shoemakers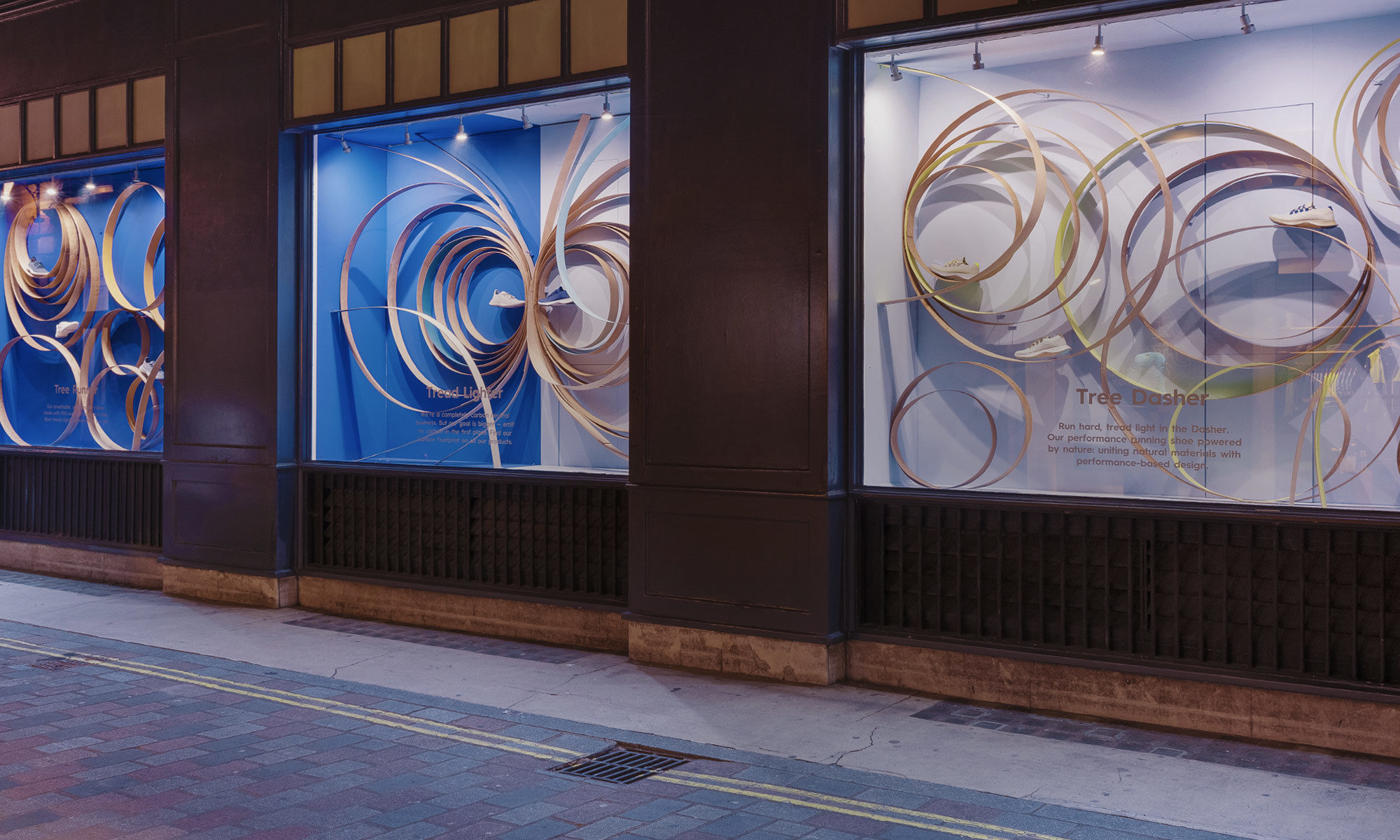 Every global retailer has a flagship store. Allbirds have theirs in London's Covent Garden, a competitive area for standout window displays. We revamped the storefront with a sculptural installation celebrating Allbirds' sustainability commitments and net zero goal.
THE BRIEF
Lovers were invited to re-frame Allbird's Covent Garden flagship store to passers-by. We were challenged to keep things beautifully simple, and embrace natural materials to help tell the story of Allbirds' commitment to net zero carbon emissions whilst 'treading light' ourselves.

the power of suggestion
Working with set design company Isabel + Helen, we worked to fill three windows with a something eye-catching and dynamic. We set out to imply global momentum with equator-like rings in flux, also suggesting collective pathways, adding up to something big and beautiful.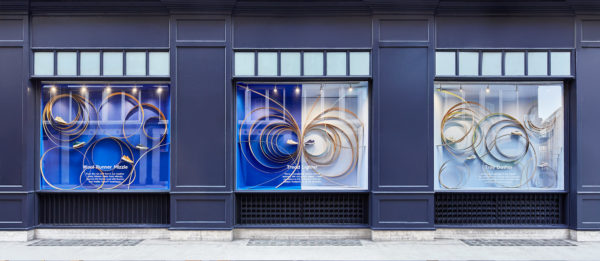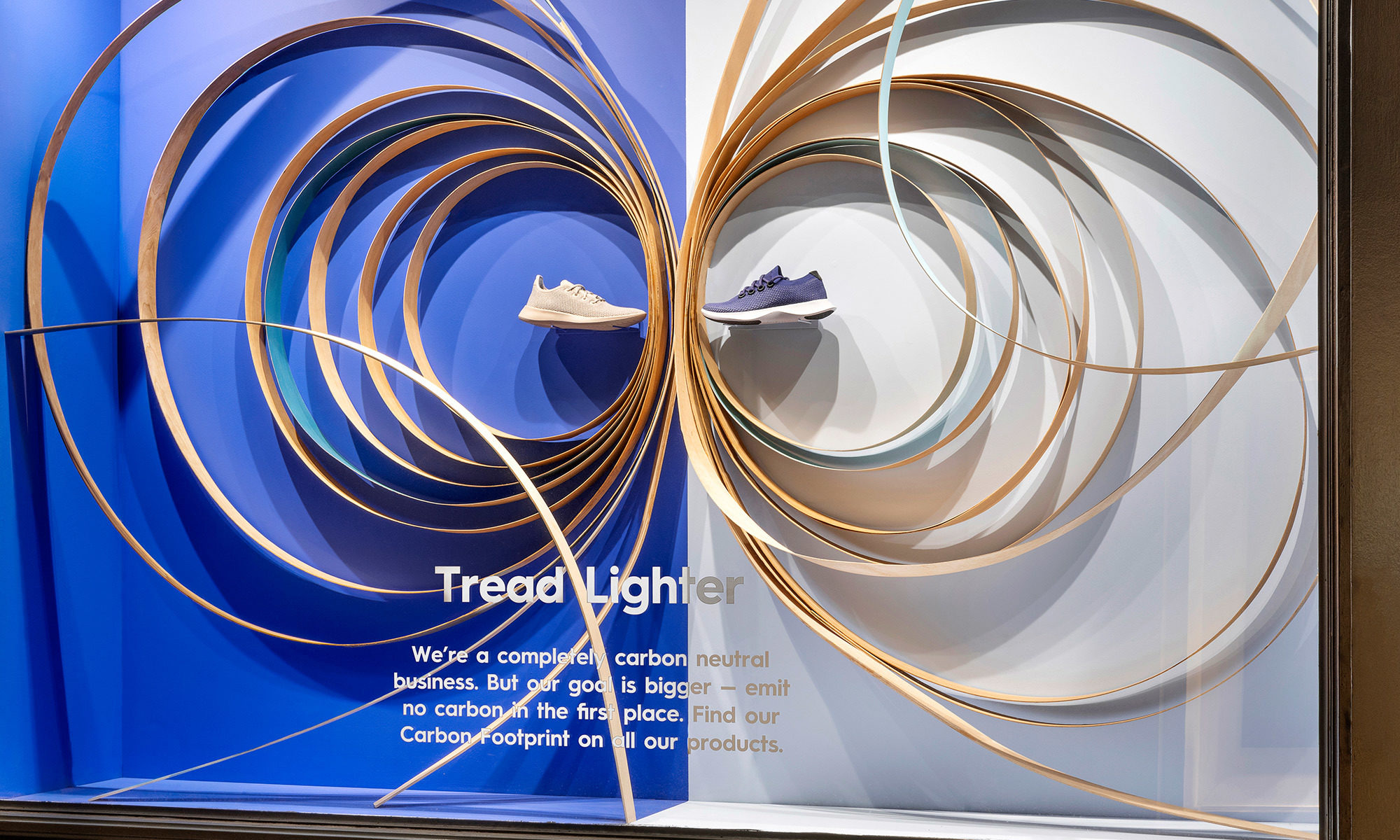 treading light

We used multiple loops of gently-bent cherry wood, creating an impression of overlaid ripples and layers in the window. As a brand Allbirds mixes pops of colour with natural tones, so we gave a lick of red, yellow and lime to a third of the hoops, creating some visual surprise.
"I think the best bit about working with Lovers was that they felt like an extension of my team. I could rely on them and we really got on."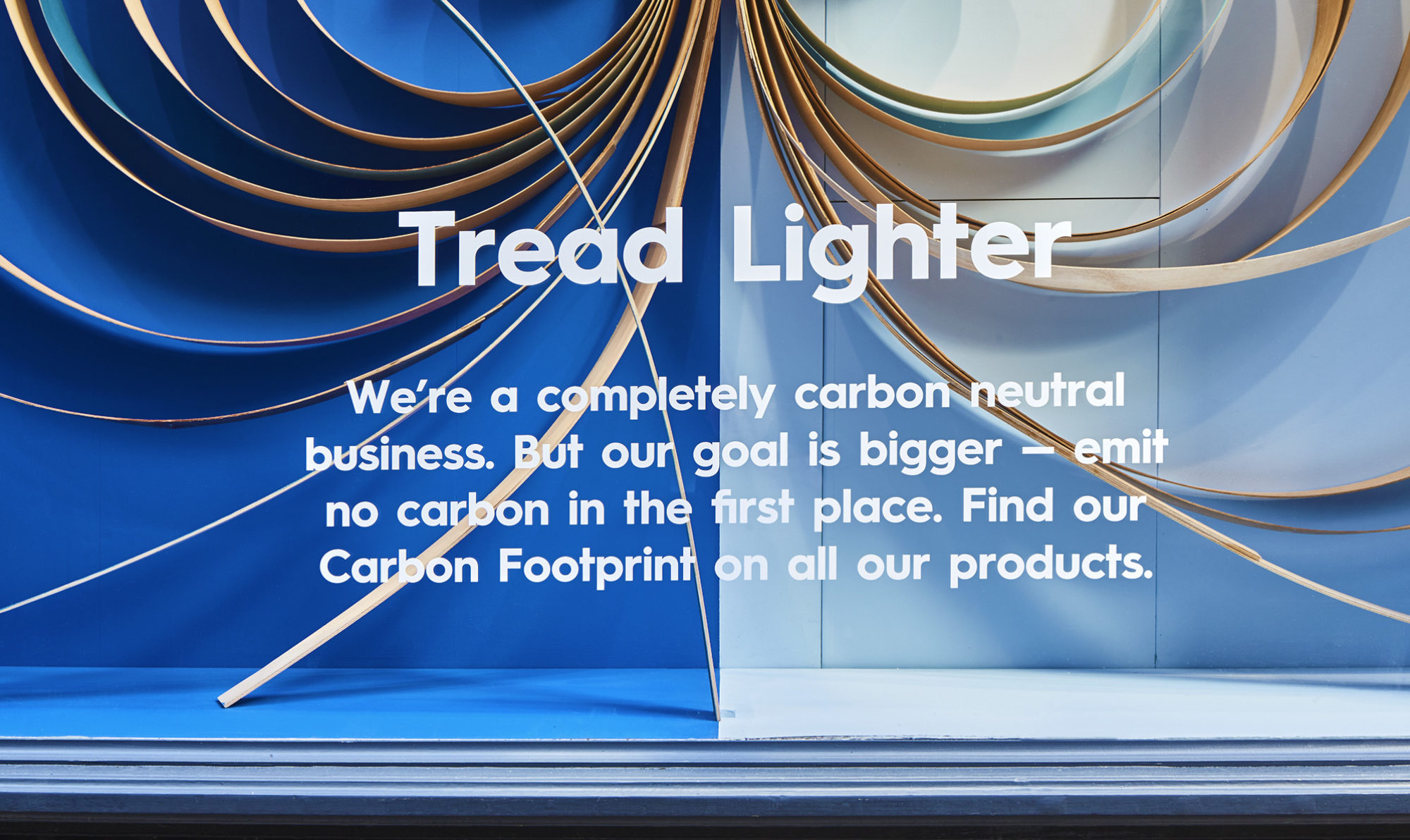 balancing brand and product

The design's structure created a platform for store managers to swap product in and out of the windows in tune with each season. The overall brand message remained consistent: Allbirds is committed to natural materials and the goal of net zero carbon emissions.