A seductive apparel
brand for dreamers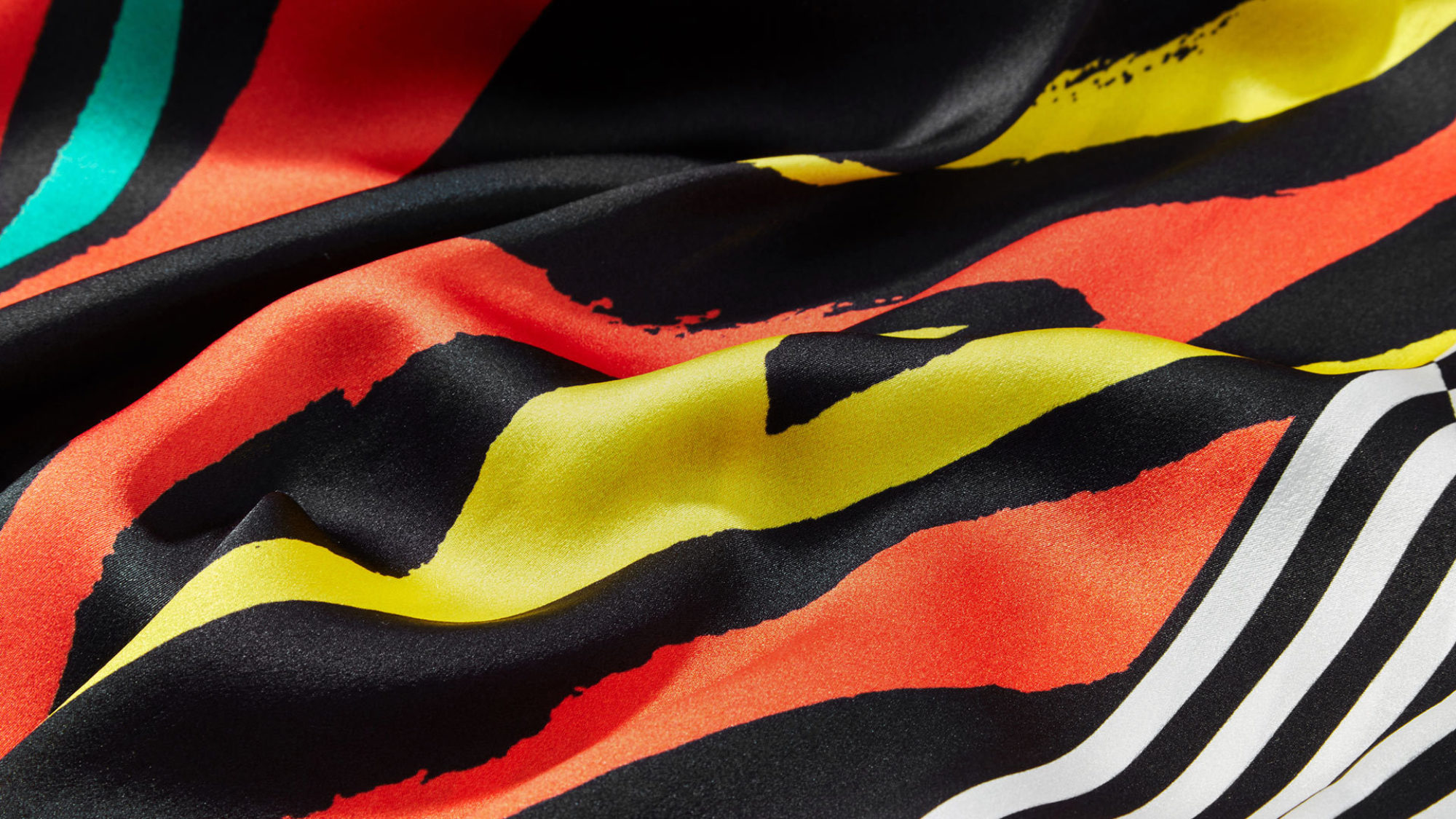 This Lovers side project started with a question: can clothes make you feel more creative? We formed a team of Lovers with the skills to find out, from garment designers to branding and art direction whizzes, even a sound artist. We soon had an answer: DreamJams.
THE BRIEF
The DreamJams brand would require a calming, elegant identity to help frame the high-end silk garments, and offset their psychedelic print with some sophistication. Every fashion brand revolves around a strong perspective on art direction too, shaping a world worth gazing at.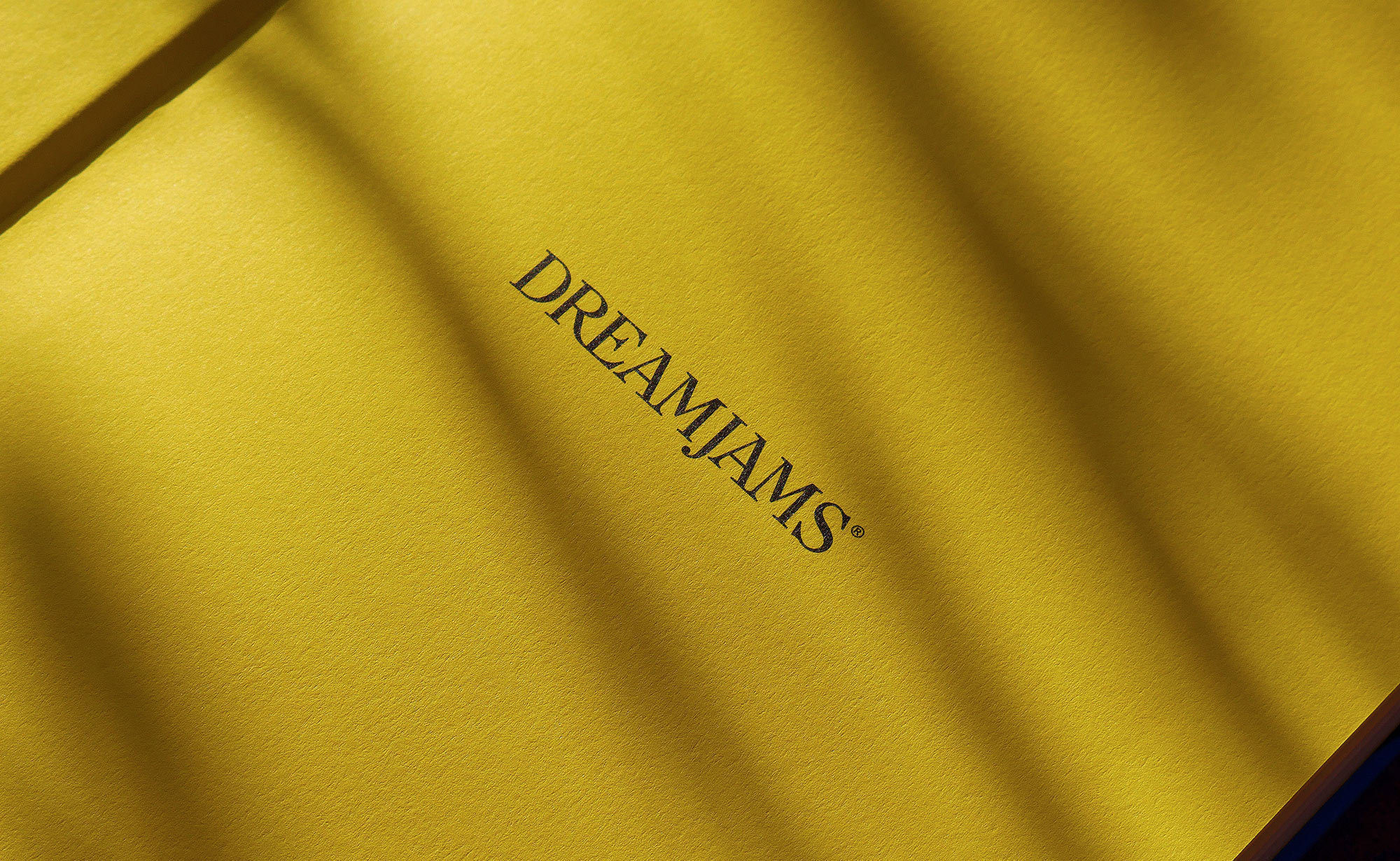 positioning a stimulant
We wanted DreamJams to offer wearers a tangible gateway into their own imaginative state. Our way to do this was to create an hour-long sound bath, accessed via a password stitched into the garment labels. These were clothes tailor made to dream in.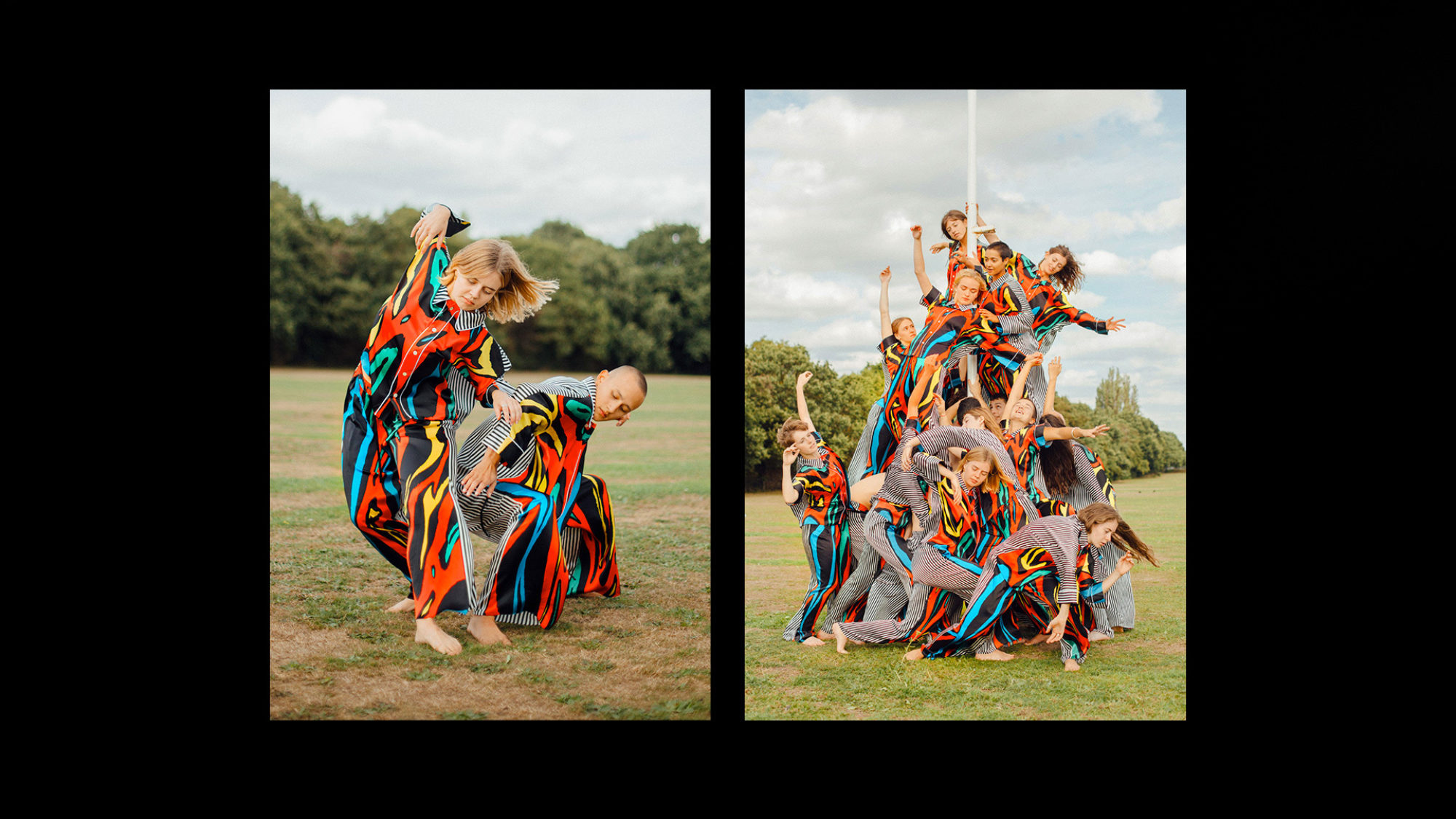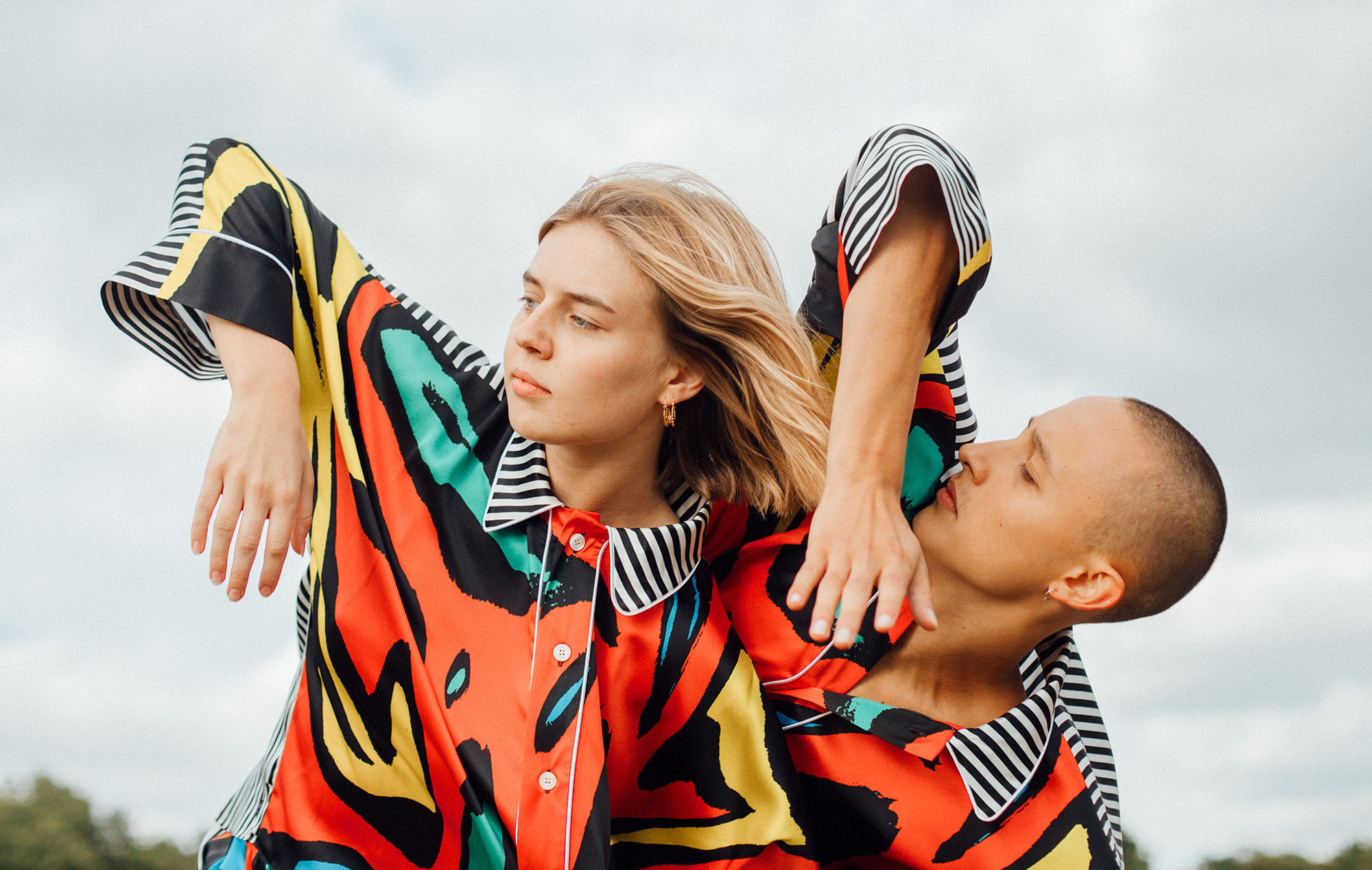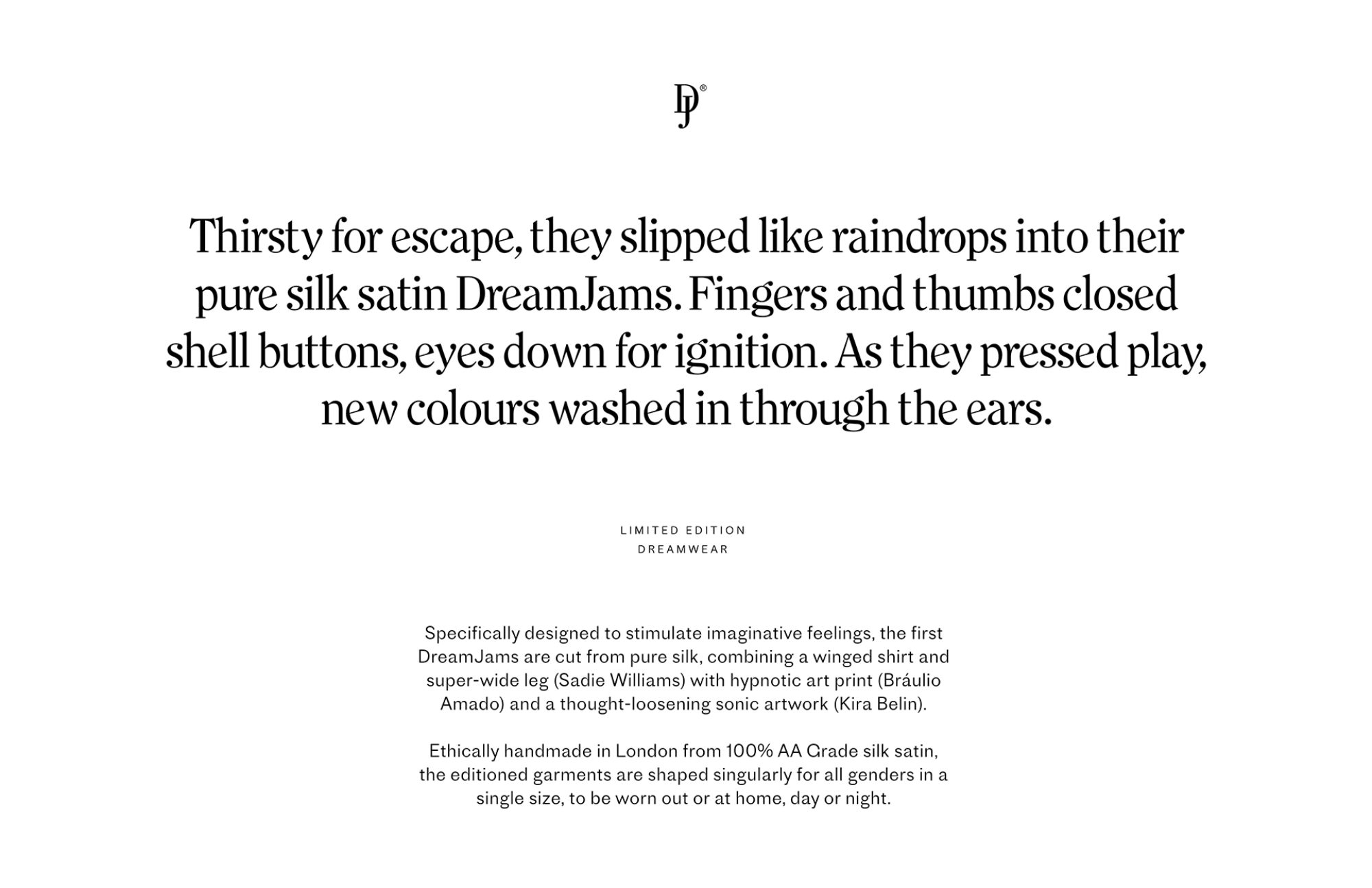 MASSAGING THE IMAGINATION

Every touch point, from social media copy to returns paperwork reinforced the sumptuous, dream-like feel of the brand. We created garment silk bound dream journals and lavender scented eye masks as additional dream-aids, helping wearers reach a creative state.